In our aim to breed Foundation Appaloosas we are delighted to announce;
Redheart Royale is the first Foundation Appaloosa to be born within the UK.
Princesse Pascale x RDF Ti Kha Atta Rain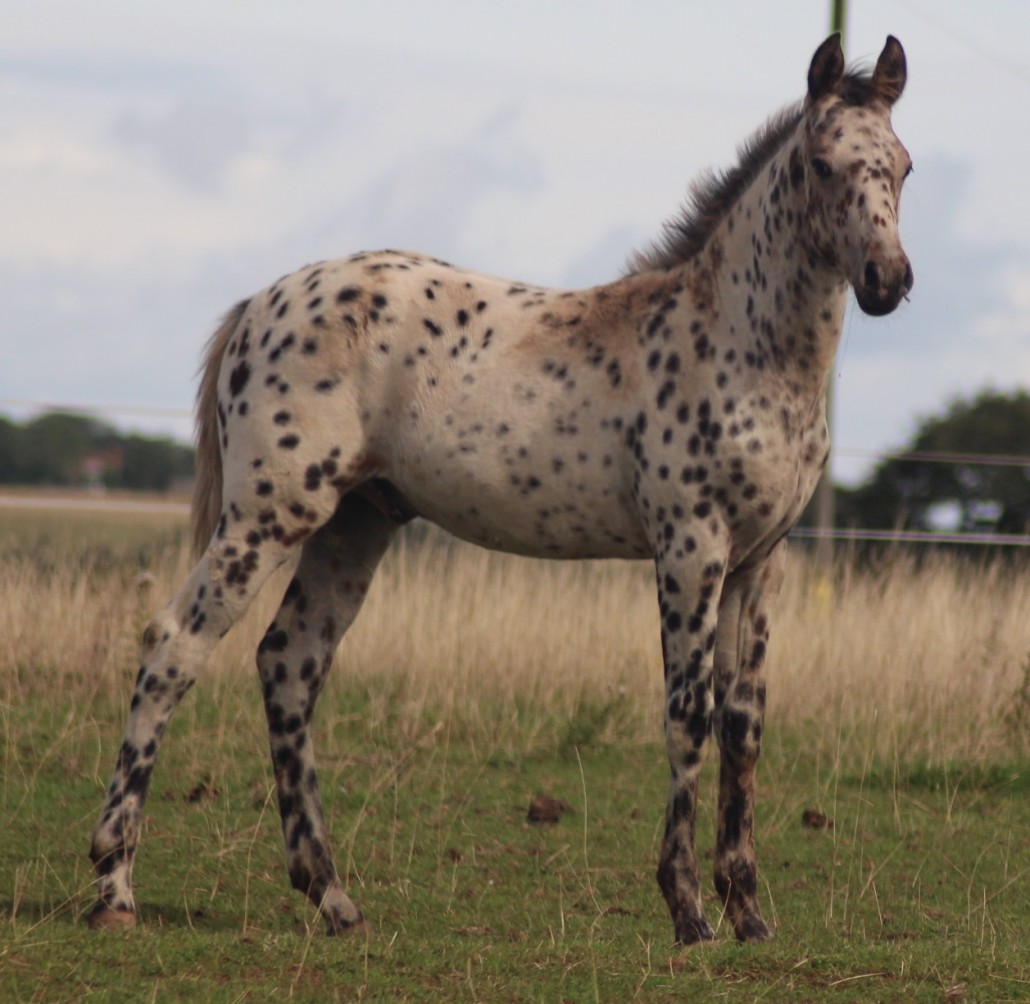 Redheart Royale, aka Ben is the first foal born (April 15) within the UK to be registered with the Foundation Appaloosa Horse Registry, above 75%, he has a GAP 5 status and 100% FPD.
He is confirmed homozygous for the Pattern Gene (PATN1/PATN1) and is bay (EE Aa).
Certified negative for PSSM and the Grey gene.
We love Ben…….he has an adorable personality!
It will be a few years before we achieve another foal of this status but it is in the "PLAN".
He is the first but certainly not the last……