It is with great sadness I write….
Our gorgeous Ben suffered an accident in his paddock which left him with severe signs of ataxia. We are not sure what he did or how it happened, we are absolutely devastated.
The decision was made for us, Ben was put to sleep this evening by the very Vet Ben, who brought him into this world!  Such a painful and upsetting task to complete for us all.
We adored Ben, he was such a handsome colt that oozed presence, he was extremely kind natured, inquisitive and friendly.
This is the last picture of Ben, only two weeks ago…so happy and perfect!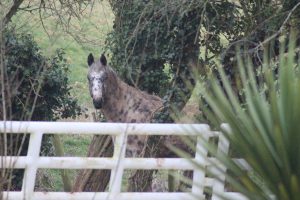 Redheart Royale – R.I.P
A huge loss for the Redheart Appaloosa Stud, Run free with our beautiful Easter…..
They bring us so much joy, yet create so much pain!