What a lovely surprise this morning on the Face Book media page  Appaloosa Calendar,  as I celebrate my birthday I also celebrate seven enjoyable years working at the Three Counties Equine Hospital LLP.
The photo below of my mares Princesse Pascale and Peyres Catori Cat take the 2015 Appaloosa Calendar month of July.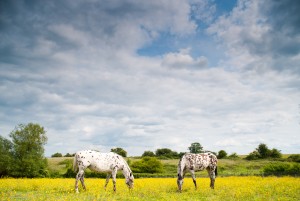 No surprise what close friends and family will be getting for Christmas. Both mares are the back bone to Redheart Appaloosas and mean so very much to me, their progeny seem to be stealing the limelight at present but today it is the Calendar Girls turn.