Christmas day 2004 we entertained the "family" for lunch, about 20 of us and the food prep took a very long time, we had purchased the Cat Stevens CD and the songs played continuously.
One favorite song was (and still is) Father and Son, well some of the lyrics are just so fitting here when I see Reus talking with his son Reality…
"Just relax, take it easy"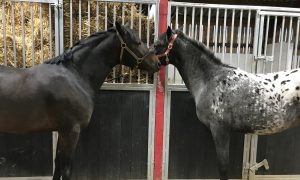 "There's so much you have to know"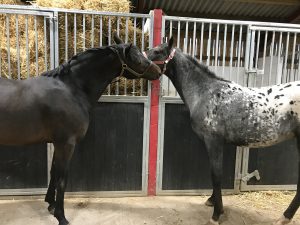 "I was once like you are now, and I know that it's not easy"
"But take your time, think a lot"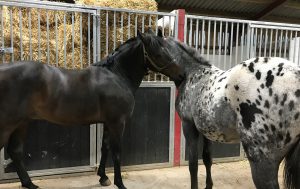 "Look at me, I am old, but I'm happy"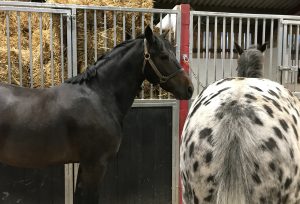 As a yearling Reality is looking rather tall against his father Reus who is 6!
Look at the height of that spotty bum!