We adore agricultural shows, so much to see, so much to do and the prize money is very generous 🙂
Entries for these big shows close months before and as every horse owner knows, anything can happen, one day your horse looks amazing and the next day it looks like a completely different horse!
We entered Redheart Reality in the Main Registered class and Redheart Regent in the Part bred class, but it was the night before the show that Reality was the chosen one.
The Appaloosa Classes at Royal Three Counties are usually affiliated to BApS, the support has slowly declined and with the risk of losing the Appaloosa Classes all together someone did something about it…This year they opened the affiliation to REGISTERED APPALOOSAS (BApS and ApHC UK) & BRITISH SPOTTED PONIES, so we had a right mixture, which was rather a spectacle but a tough one for the Judge!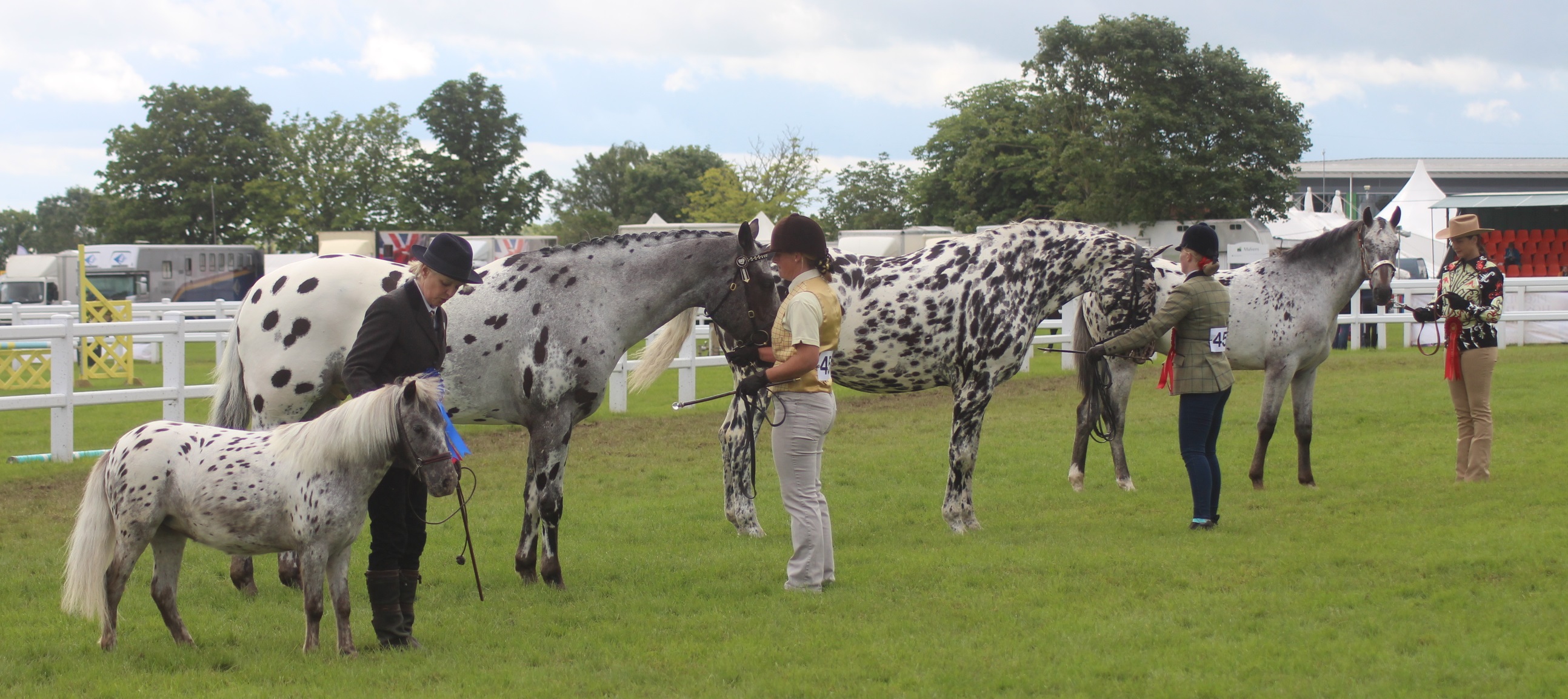 All the Redheart Appaloosa's are registered with BApS & ApHC UK so, I get to choose if we go English style (plaited with bridle) or American style (braided with halter). Given the choice, especially at County level its always great to dress up different, we attract a lot of interest from the public and I believe it represents the true history our Appaloosas (it's also easier and quicker to braid than plait) 🙂
With all the recent rain it was no surprise for a tractor to meet and greet us, credit due, the work force at the show did an exceptional job giving the conditions they were working in. We experienced a slight hick up with our entries, the computer experienced a glitch which messed up my entries but thankfully with the downloaded email confirmation on my phone it was easily rectified and we continued the day, we accept these things happen and is all taken as "A Day Showing".
Reality was pretty shocked by the donkeys in the ring adjacent, he was pretty scared when a horse flipped over in the ring parallel to us and I struggled to run in the deep conditions but he won his young stock class, his performance was exceptional. This horse could trot around the ring on his own, stop and back up and line up on voice command, I'm sure of it!
The Championship, Redheart Reality put in another outstanding performance, placed as Reserve Champion to Desired Edition and Megan Share,  we have been Reserve to Desired Edition many times and we are proud to stand next to Megan and her beautiful horse.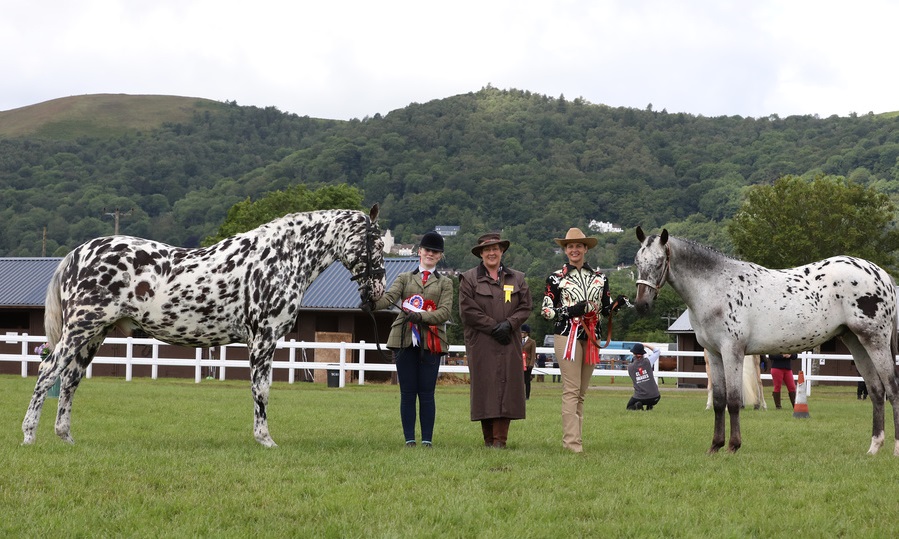 All In A Day's Showing…