Looking for "Foundation Blood" I came across my mares' future stallion based in Scotland, registered with the Foundation Appaloosa Horse Registry (FAHR) at 82.0312%. This high percentage will be a great asset to Redheart's future foals, Princesse Pascale's foal will meet the criteria registration with FAHR.
He stands at 16hh+ so his size will encourage height in his offspring, black, 100% FPD and is homozygous for the Leopard gene (LP/LP), guaranteeing us two characteristic foals.
Liaising with Karen Paton from WD Stud, I have secured semen for 2014 insemination for Peyres Catori Cat and Princesse Pascale.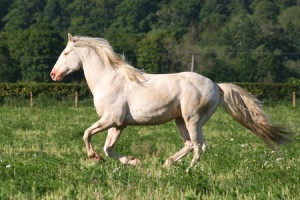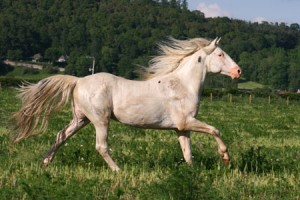 "Atta is a 16.2HH 100% Foundation Bred Appaloosa Stallion.  He is homozygous for black and carries one copy of Agouti (bay).  We imported him to the UK in 2012 from his home at CT Ranch in South Dakota.  He is a big softy, very laid back but also very clever.  He is ridden but we haven't ridden him yet, we are moving farms shortly and when we have an arena we will ride him and loose jump him.  He is particularly special genetically being PATN1/PATN1 plus his height so we have been keen to breed with him as opposed to doing other things!   If I had to go back and import again it would still be Atta we love him to bits."  

Karen Paton