At 334 days Redheart Pascalius decided to give up her 2022 foal, the foaling was textbook and other than a 3am delivery everything went extremely well.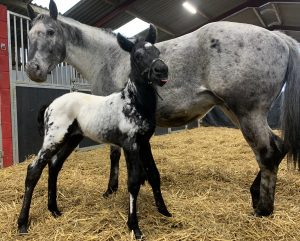 It just so happens the 19th February is my mother's birthday (who has sadly passed away), hence the new-born name, Remembrance.
Mum lost her first Appaloosa in 2009, who sustained a tibia/fibula joint break with no conclusion to an accident or injury, very soon after we imported her. Mum was absolutely devastated and not as a replacement but to fulfil a void and continue our quest with Redhearts, Princesse Pascale (aka PP) joined us.
Mum showed PP but did struggle to run fast enough to show off the beautiful stride PP has, mum became the eye behind the camera for mainly all our Redheart images and our right hand lady as we travelled around the UK.
I can laugh now, but her navigation skills were disastrous and her delayed time keeping was expected for every journey (not matter what stupid o'clock we left), so I used to say we were leaving at least an hour before we were actually supposed to ;).
Anyone who knew my mum always knew egg mayo sandwiches, were on the cards as she was always so very  generous with her picnic's for our days out, always so well prepared.
Later in 2012, Princesse Pascale gave birth to Redheart Pascalius (aka Evee), mums dream baby girl…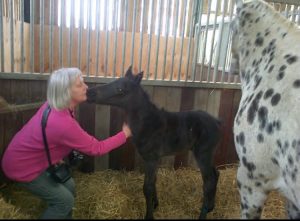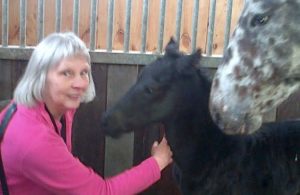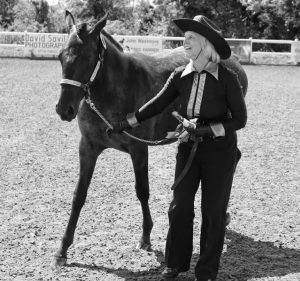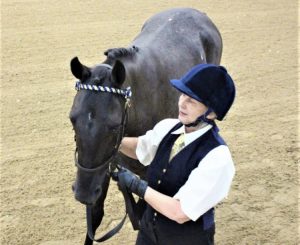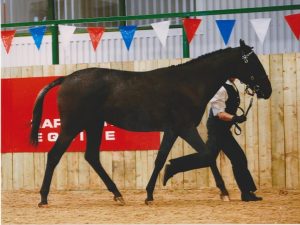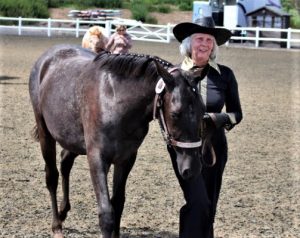 To date, Evee has given us three full siblings to our stallion DFR Patahas Redheart, Revelation, Ricochet and now Remembrance.
Today has been very emotional, we are extremely relieved to have a healthy mare and foal.
HAPPY BIRTHDAY MUM
1954 – 2020 (Far too young)
Miss you so much and Redheart's is not the same without you xxx