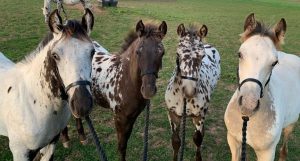 Redheart Appaloosa Stud specialise in the breeding, showing and promotion of purebred Appaloosas in order to achieve what our breed is known for: Versatility, athleticism, stamina and the ability to compete in any equine discipline.
We aim to quadruple register the future foals with ApHC, ApHC UK, FAHR & BApS.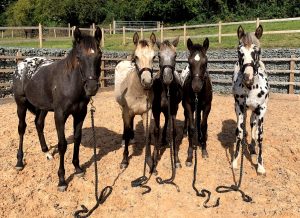 Redheart Appaloosa Stud breed Appaloosas with 5 and 6 generation pedigrees of Appaloosa x Appaloosa, thus leaving behind the Thoroughbred's, the Quarter Horse and the Arab's.
Our breeding herd and offspring range from 15hh to 16+hh, we can only produce black, bay, buckskin and smoky black coloured foals with various coat patterns.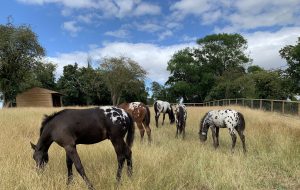 All sales are subject to contract with the Stud retaining first option to purchase the horse back.
All colts are castrated at the Stud.
Passports and all documents are transferred to the new owner by the Stud.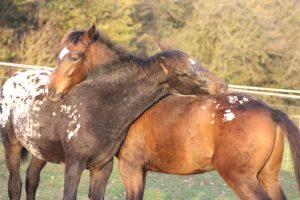 All Redheart Appaloosa Stud horses are negative for the 6-panel test, the grey gene and SCC by parentage, their DNA is registered with the ApHC, ApHC UK, FAHR & BApS.
Our three stallions have passed their 5 stage vetting and are licensed with frozen semen available for sale.
Frozen semen sales are subject to Registered Appaloosa 6 panel negative mares.
1 dose (6 straws) is £500, payment & contract must be completed with the Stud before any shipment is made from Stallion AI Services.
The breeding stock have proven competition records, their progeny are following in their footsteps.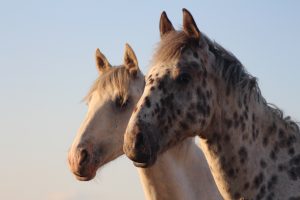 The Redheart Appaloosa Stud foals are imprinted at birth, they will never leave the stud without being able to be tied up, lead, load and accept a rug/sheet.
All sales are open to vetting's and a mortality certificate can be arranged for any foal sold but remains at the Stud for insurance purposes as standard.
All horses are up to date with the farrier, worming and vaccinations as standard.
All foals will start their primary vaccination course at 6 months old.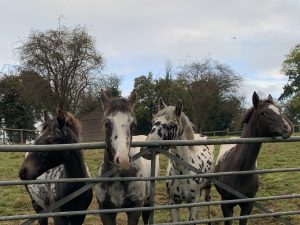 Redheart Appaloosa Stud provide all owners with the respective horses registration documents, pedigree, genetics and colour test certificates.
Viewing is most welcome by appointment at weekends only:   5* homes are paramount.
We can deliver within the UK or arrange exportation paper work and transport for you.
"We pride ourselves on selling only what we would purchase ourselves" – Paula Cooper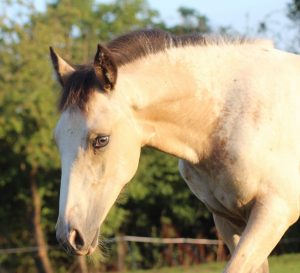 Contact direct: paula.cooper87@btinternet.com or send a text / WhatsApp 07710 555357 (Calls only after 6.30pm Mon-Fri).
Feel free to visit our general Stud Facebook Page Redheart Appaloosa Stud 
Frozen Semen Facebook Page Redheart Appaloosa Public Breeding Page for semen sales and foals produced by our two stallions.
The mares deserve a year off * No foals are due in 2024 *
Some of the best memories from the Class of 2023…