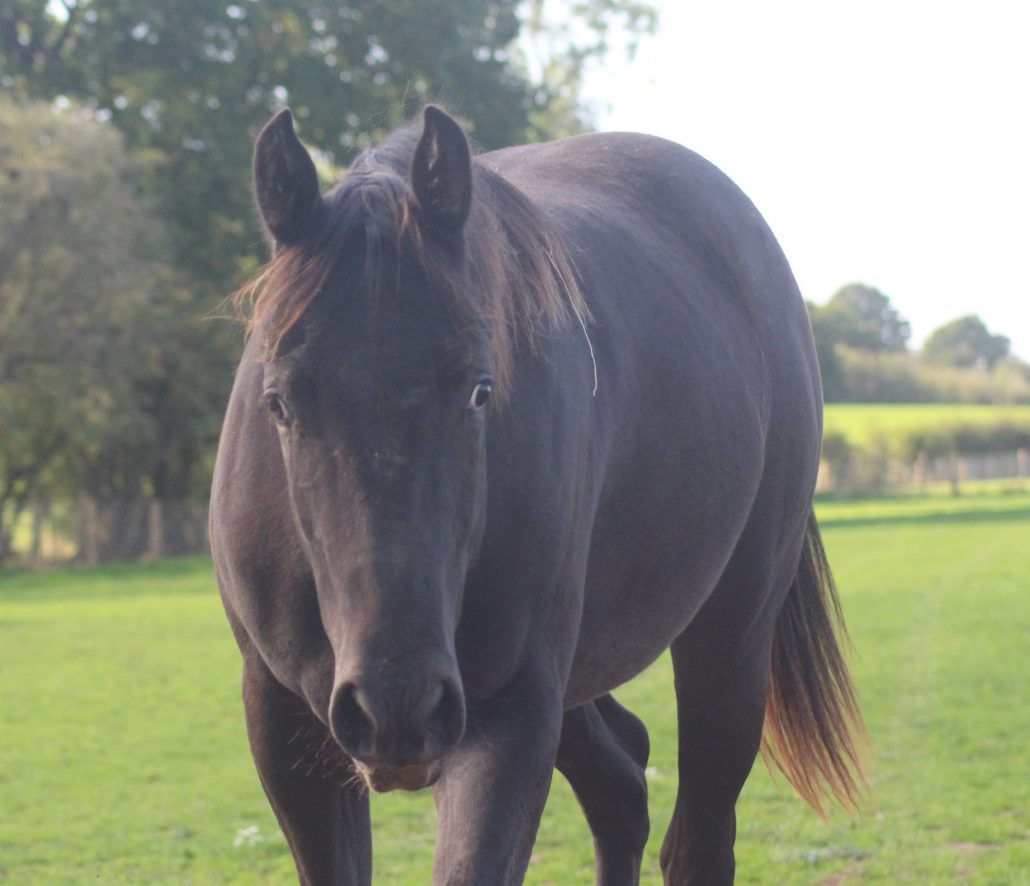 Mels Moon Riker
AKA – Indy
Wearview Kiowa x Private B Riker
Born 30th April 2020
Mare
ApHC – # 689167 – 83% FPD
BApS #4013 – GRADE C
ApHC UK #2003 – A Register
Indy is our new filly, bred by Mel Banfield at Mel's Appaloosas in Wales.
Certified negative for PSSM1 – Polysaccharide Storage Myopathy, HERDA – Hereditary Equine Regional Dermal Asthenia, GBED – Glycogen Branching Enzyme Deficiency, HYPP – Equine Hyperkalemic Periodic Paralysis Disease, MH – Malignant Hyperthermia, Grey gene and Squamous Cell Carcinoma (SCC).
Indy is registered with the Appaloosa Horse Club, the Appaloosa Horse UK, and the British Appaloosa Society.
Black varnish roan with LP, (Ee aa) with one copy of the recessive red gene, homozygous for the LP gene (LP/LP) and has not inherited the Pattern gen (patn1/patn1).
Expected height 16+hh.
Full Pedigree HERE
2021
26th September – We collected Indi and brought her safely back to the Stud, after she completed her two weeks in isolation, she joined Redheart Result (our 2020 filly) out in the paddock.
Indi's foal by DFR Patahas Redheart is part of our next 10-year breeding programme, she will be shown and proven in the ring before we retain a filly foal from her to continue our quest with the Foundation Bloodlines breeding her with EAGLES FIRE ILLUSION.
2022
June – We have helped a fellow working colleague at Three Counties Equine Hospital (who has been looking for a youngster to bring on and compete) by loaning Indi to her.
Ellen has a wealth of knowledge and has helped me out at by warming our Stallion Blu and also our two-year-old colt Fire at recent shows.
Indi is located only a few miles away, her yard has all the facilities any equestrian could wish for and subject to Indi's vetting, worming, farrier and strangles test negative, we loaded her and delivered her with no pressure or stress! Straight up into the lorry and has settled within their herd safe and sound.
Indi will be coming back for us to continue our breeding plan and will return to Ellen for a very exciting future, she is currently standing at 16hh at the bum and 15hh at "no withers", she's going to be a fabulous mare to have a filly foal from, enhanced by our stallions Foundation Blood lines.
Ellen is a member of the Appaloosa Horse Club UK and the British Appaloosa Society; we very much look forward to seeing her at their National Shows.
British Appaloosa Society National Show
Ultra-Novice Handler – 3rd
Best Conditioned – 4th
Sports Horse Type – 5th
Riding Horse Type – 6th
Two & Three Year Old Fillies – 5th
Appaloosa Horse Club National Show
Riding Horse Type – 6th
Most Colourful Other – 2nd
Youngstock Fillies – 4th