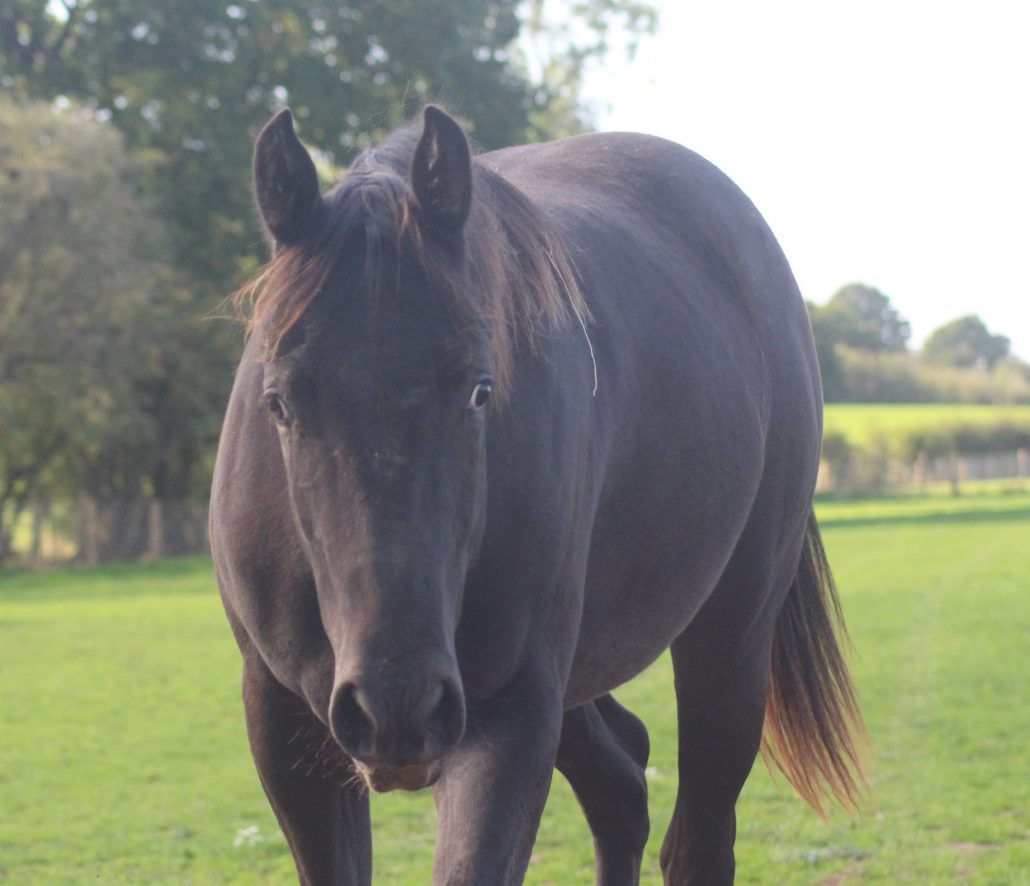 Mels Moon Riker
AKA – Indy
Wearview Kiowa x Private B Riker
Born 30th April 2020
Filly
ApHC – # 689167 – 83% FPD
BApS GC/M/4013 – GRADE C
ApHC UK – A/2003 – A Register
Indy is our new filly, bred by Mel Banfield at Mel's Appaloosas in Wales.
Certified negative for PSSM1 – Polysaccharide Storage Myopathy, HERDA – Hereditary Equine Regional Dermal Asthenia, GBED – Glycogen Branching Enzyme Deficiency, HYPP – Equine Hyperkalemic Periodic Paralysis Disease, MH – Malignant Hyperthermia, Grey gene and Squamous Cell Carcinoma (SCC).
Indy is registered with the Appaloosa Horse Club, the Appaloosa Horse UK, and the British Appaloosa Society.
Black roan with LP, (Ee aa) with one copy of the recessive red gene, homozygous for the LP gene (LP/LP) and has not inherited the Pattern gen (patn1/patn1).
Expected height 16+hh.
Full Pedigree HERE
26th September 2021 – We collected Indi and brought her safely back to the Stud, after she completed her two weeks in isolation, she joined Redheart Result (our 2020 filly) out in the paddock.
Indi is part of our next 10 year breeding programme, we aim to show her, prove her and breed her with EAGLES FIRE ILLUSION.