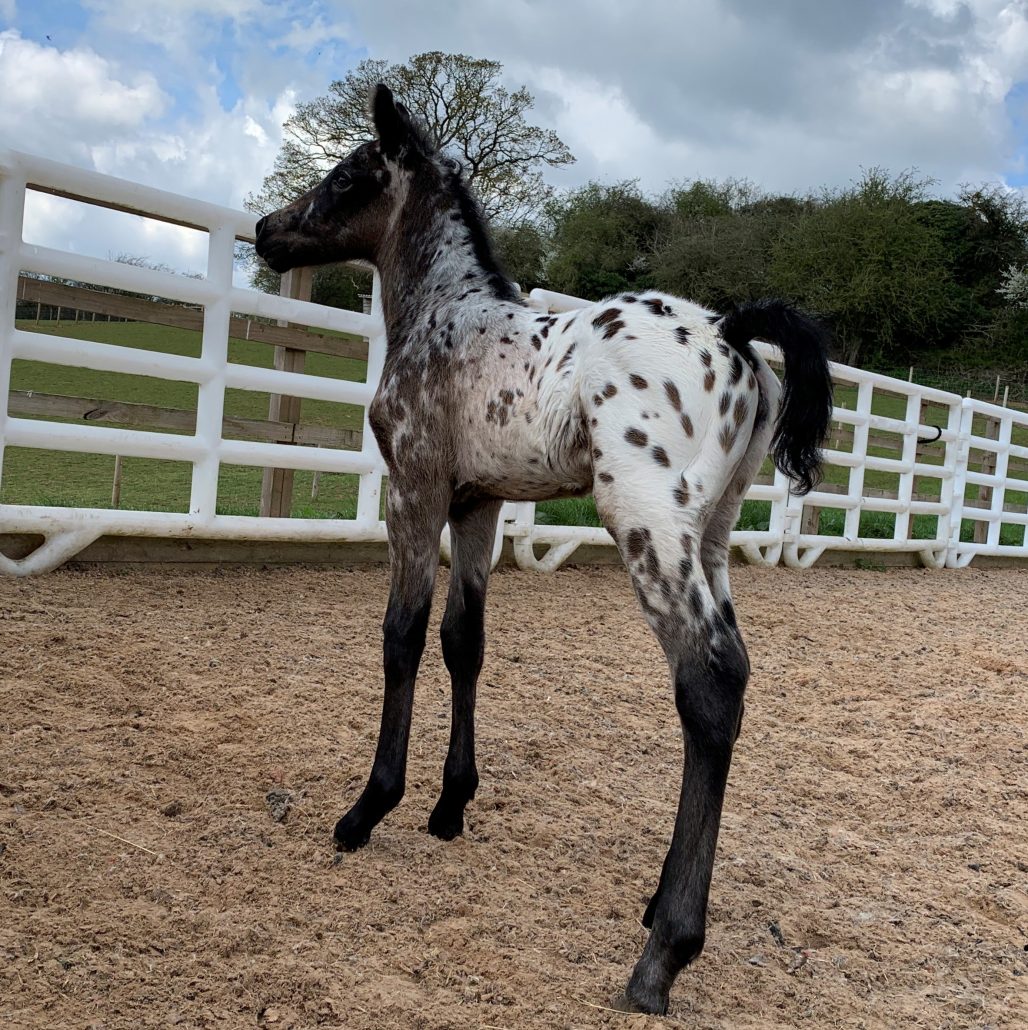 Redheart Romance
AKA – Rosella
Caricks Redheart x DFR Patahas Redheart
Born 28th March 2022
FILLY
ApHC #693292 –  100% FPD
BApS #4032 – GRADE A
ApHC UK  #2087 –  A Register
FAHR – 67.8711%
Congratulations and good luck to the new owner of Rosella, Sophie from North Yorkshire.
Rosella is out of our mare Caricks Redheart, inseminated with fresh semen from our Stallion DFR Patahas Redheart. This is our third home bred foal with this combination and we are delighted to see a filly arrive, what an adorable foal they have created.
A buckskin (EE Aa CRcr), she's homozygous for the pattern gene (PATN1/PATN1) and hetrozygous for the Leopard Print gene (LP/lp). She has not inherited her dams Dun dilution gene (nd2/nd2), therefore she doesn't present any primative markings like her full siblings – Redheart Reflection & Redheart River Run.
Certified negative by parentage for PSSM1 – Polysaccharide Storage Myopathy, HERDA – Hereditary Equine Regional Dermal Asthenia, GBED – Glycogen Branching Enzyme Deficiency, HYPP – Equine Hyperkalemic Periodic Paralysis Disease, MH – Malignant Hyperthermia, Grey gene, and Squamous Cell Carcinoma (SCC).
She will be registered with the Appaloosa Horse Club, the Appaloosa Horse UK, and the British Appaloosa Society.
Expected height 15.2hh.
Full sibling to Redheart Reflection & Redheart River Run.
Full Pedigree HERE
Rosella's page shall remain here and will be updated as and when we receive notifications of her progress through life!