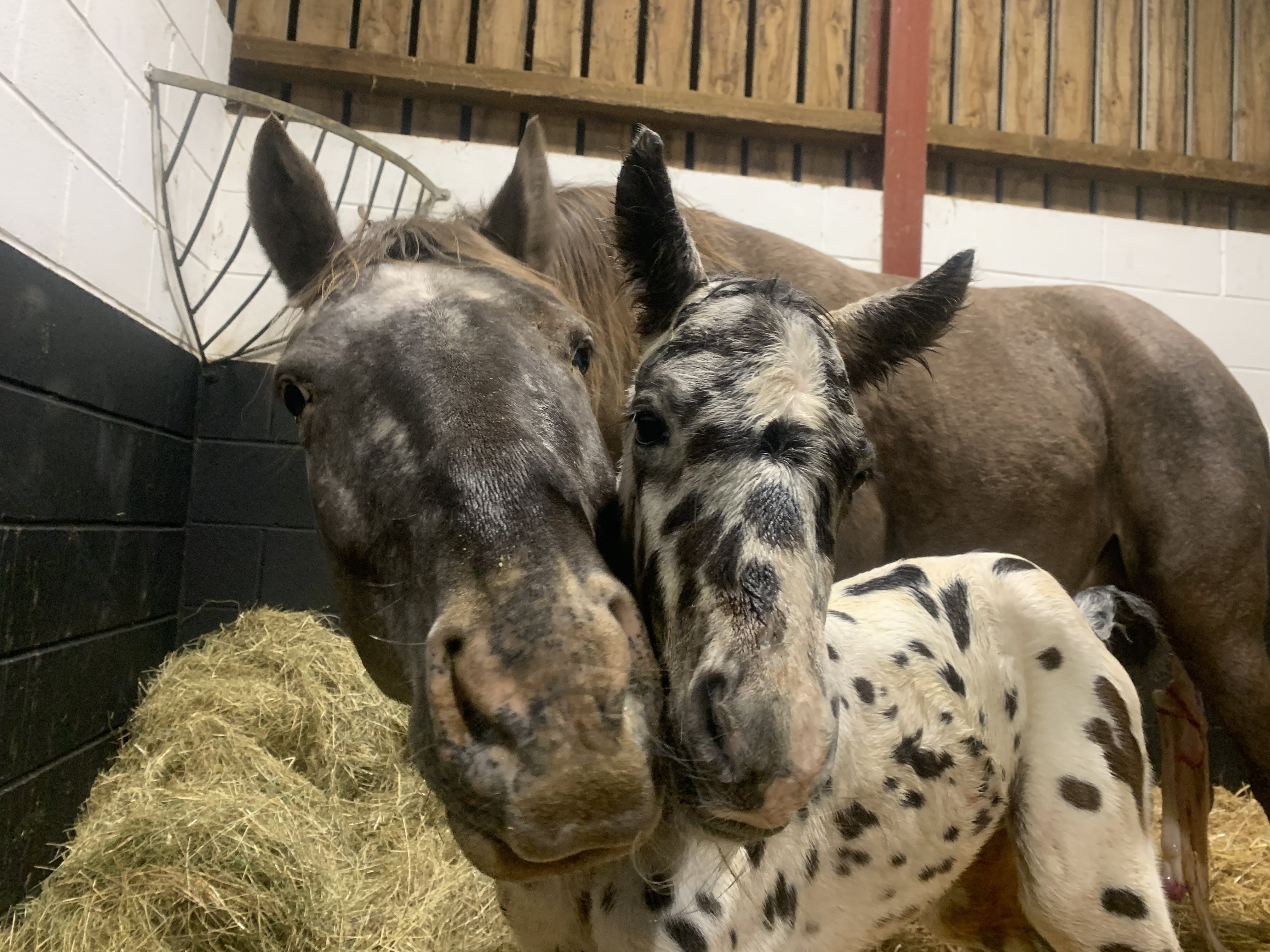 Redheart Regardless
AKA – Ronny
Talismans Redheart x Hevans EV Catorrius
Born 1st March 2023
GELDING
ApHC –100% FPD – #695747
BApS – Stud Book #4058
ApHC UK – A Register – A/2158
FAHR – #1129 – 77.5878%
Congratulations and good luck to the new owner of Ronny, Anna Mulholland from Co.Antrim, Northern Ireland.
.
Ronny is out of our imported French mare Talismans Redheart (Ghost) inseminated with frozen semen from Hevans EV Catorrius / Redheart Catorrius Redheart (Reus).
He is the full sibling to Redheart Realisation, an absolute dream, a very special home awaits this stunning boy.
He is called Regardless because the 1st of March is Zero Discrimination Day, REGARDLESS of age, gender, sexuality, nationality, ethnicity, skin colour, height, weight, profession, education, and beliefs, so it seemed quite fitting.
Ronny found his 5* home instantaneously, you know when you meet the right person…
When Anna was growing up her dad owned an Appaloosa who as a family, they named Ringo. He was a much-loved family pet; Anna's dad bought him from a newspaper out of England completely unseen! Ringo was a very much loved family horse and was an absolute dream.
Unfortunately, Ringo passed away after an illness in 2012, the family were distraught, especially after Anna's father then passed away.
The family searched for another Appaloosa but failed until Ronny was born, somethings are just meant to be, life certainly fulfils you when you are not looking. We are so excited to follow Ronny's journey with Anna, family, Artie (coloured horse), Moonshine (the huge cob), Peanut and Nugget (Shetland ponies) and Norman, Mafrica and Jessie (3 alpacas).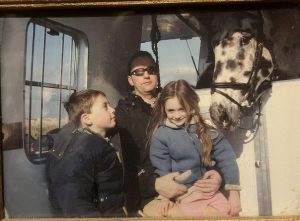 As a breeder, all you want is for your progeny to be loved and looked after, there is no expectations and we know 100% Ronny future is already fulfilled, what a beautiful story to be continued:
A bay (EE Aa) leopard, he is 100% LP/lp (Ghost doesn't carry PATN1 gene and Reus does – he has spots so we know).
Certified negative by parentage for PSSM1 – Polysaccharide Storage Myopathy, HERDA – Hereditary Equine Regional Dermal Asthenia, GBED – Glycogen Branching Enzyme Deficiency, HYPP – Equine Hyperkalemic Periodic Paralysis Disease, MH – Malignant Hyperthermia and Grey gene.
Ghost carries one copy of Squamous Cell Carcinoma (SCC) although a recessive gene we will test Ronny, it won't make a difference to his breeding because he will be gelded but we like to know. He has been confirmed NEGATIVE for SCC.
He will be registered with the Appaloosa Horse Club, the Appaloosa Horse UK, the British Appaloosa Society, and the Foundation Appaloosa Horse Registry.
Full Pedigree HERE
Expected height 15.2hh +
Ronny's page shall remain here and will be updated as and when we receive notifications of his progress through life!