Redheart & The Nez Perce!

"Jesse D. Redheart II was born Nov. 7, 1926 and passed away in 2010 at eighty three years old. He was a direct descendant of Chief Redheart. He raced, showed and paraded his stallion, Easter Bar.

Jesse retired in 1988, he was a representative for the Appaloosa Horse Club and is featured in the museum in Moscow, USA. He accomplished a lot during his life which included a documentary for a Japanese film company throughout Montana, Idaho and Washington, covering the Nez Perce Trail on horseback.

The Nez Perce people meet each year to remember their ancestors who suffered on the green fields at the Fort Vancouver National Site, the place where they were held prisoners through the winter of 1877-78 when the U.S. Army attempted to remove the tribal members from their ancestral lands.

They share stories of their ancestors and commit to ensuring their young carrying these stories for the future. 

In 2001, the meeting shared a memorably service in honor of Jesse Redheart, the Nez Perce tribe members marked his passing."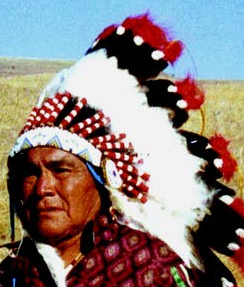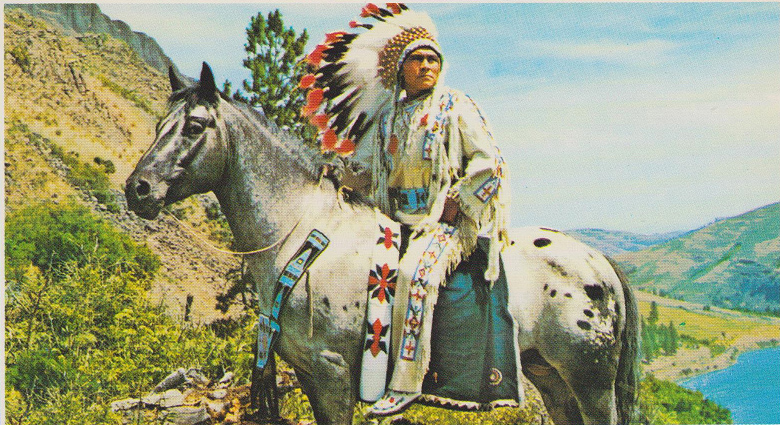 Jesse Redheart, riding his stallion Easter Bar.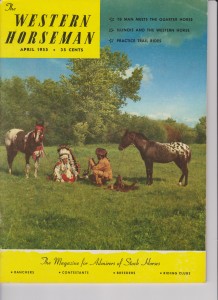 Jesse Redheart, The Western Horseman April 1955 by Dick Spencer.
Front cover of The Western Horseman April 1955.
"Editor Dick Spenser snapped this cover shot at the Seventh National Appaloosa Show in Deer Lodge, Mont.,last summer. The two good stallions are Freel's Chico and Patchy Jr. Jesse Redheart, in full Nez Perce regalia, is the grand-nephew of the famed Chief Joseph; the bearded and buckskin-clad mountain man is Ben Johnson. In case you don't speak wibluta (sign language), the boys are talking about a horse-trading deal.  These two horsemen placed first and second in the "most colourful mount and rider class".