The foaling box is ready, a deep, banked up straw bed that is warm and comfortable.
The wireless CCTV camera is linked to the TV in the bedroom.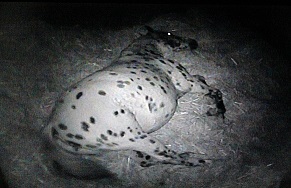 Princesse Pascale is in her 11mth of gestation, about 18 days pre her due date, true to form she has already started showing signs. Her udder has become distended, before turning her out in the morning it is quite obvious her udder has filled up over night while she is resting. Coming in from the field at night, her udder has shrunk due to her exercising.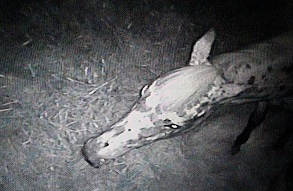 At the present time we are looking at a full term delivery, if PP repeats her last foal gestation time with Redheart Pascalius we will be waiting a further two weeks?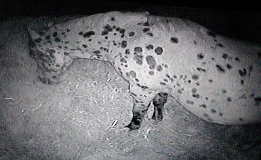 Observing her on the camera is quite entertaining, witnessing the foal moving, makes her spots sporadically enlarge.
PP is now a mature six-year-old mare, standing at just over 16hh and extremely well-built. I believe the foal by RDF Ti Kha Atta Rain is going to be big……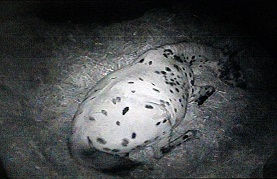 For the time being we pray for a safe delivery for PP and a healthy strong foal.
All we can do at the present moment in time is watch and wait!