Peyres Catori Cat x Kiss My Finest Heart 97% FPD Colt
Full sibling to our stallion, Reus.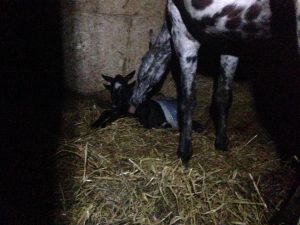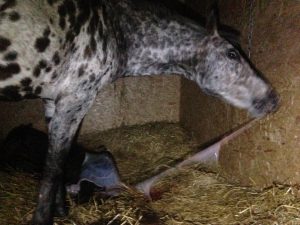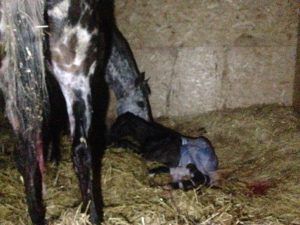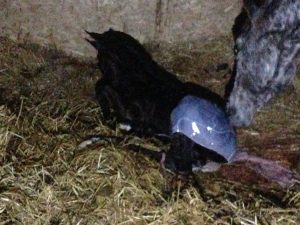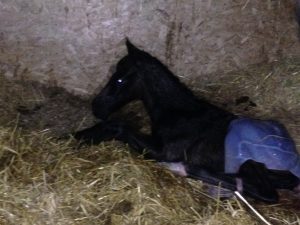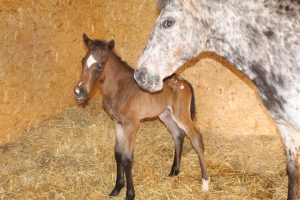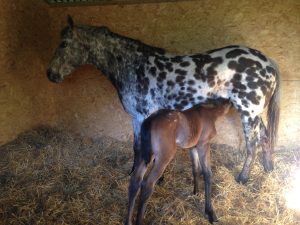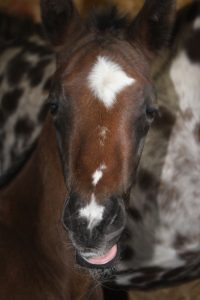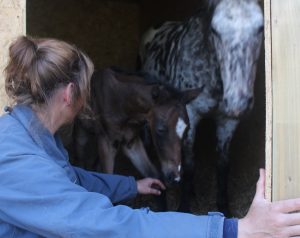 Our Vet, John Campbell at Three Counties Equine Hospital who sex scanned Catori was right, a COLT!
Although Catori was uncomfortable for 12 hours before giving birth, veterinary examination either end of the day confirmed the foals knees were situated high in Catori's pelvis. After the foal had repositioned himself, Catori's foaling was very straight forward at 11.45 pm on the 21st April!!!!
By 3 am, she had cleansed, passing a fully intact placenta and Regent was up nursing.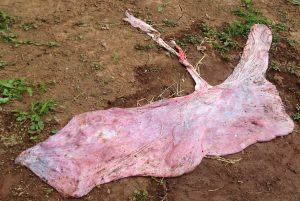 Mother Nature, is wonderful and Catori is a wonderful mother herself.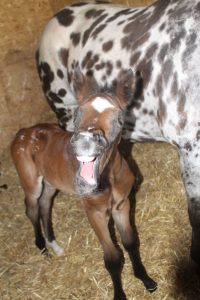 Redheart Regent is Born….