Its been a few months since our Redheart Yearlings were weaned and castrated, they are growing and looking very well. They have become independent and adapting to short education lessons without knowing.
The horses are still wintering in the barn and every day they're turned out for short periods in an all-weather corral.
Today Redheart Regent and Redheart Reality our 11-month-old gelding's were turned out within a spacious 10-acre paddock. They certainly needed each other, calling and running around looking for what they once knew – the herd.
The main advantage at this time is they want to come in, one call from me and they were waiting at the gate, a perfect opportunity to start educating the yearlings on a one to one basis.
Regent and Reality's first turn out in 2018…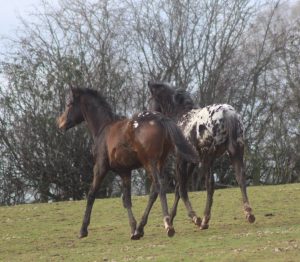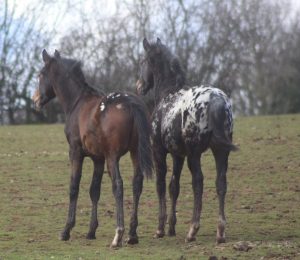 Best mates…