Redheart Reality (aka Tally) is out of our very precious mare Princesse Pascale (aka PP), he is by our first homebred horse Hevans EV Cataorrius (aka Reus) who has just exceeded all our expectations in every way. We have only used this mating once because Reus is related to our other mares and you can't cross two non-characteristic Appaloosas so that's Myka out of the picture. but moving forwards, we now have more options due to our breeding plan.
We were hoping for  Tally to be a filly to retain, to enable us to carry forward the blood line but as Tally was a colt it was his destiny to be sold and it wasn't long before Jenna found him or he found Jenna?
Jenna unfortunately had an accident (a very nasty break to the leg) which prevented her from continuing Tally's education but the positive outcome was Tally was turned away after being broken in,  this is by far the best situation for any young horse, enabling them switch off mentally.
Jenna has worked extremely hard to get back into the swing of things (I for one totally understand the fear of riding after breaking your leg, learning to walk again is an achievement in it's self never mind riding a horse), but she has DONE IT!
Today, we went to support Jenna & Tally in their first debut out competing at Glebe Farm Equestrian Centre competing in the G.F.E.C Dressage & Trailblazers 1st Round.
We have regular contact with Jenna via social media but to see them both in the flesh today was very emotional, Tally looks fabulous and their relationship is strong, we are so very proud of them both, they will and can only continue to go from strength to strength.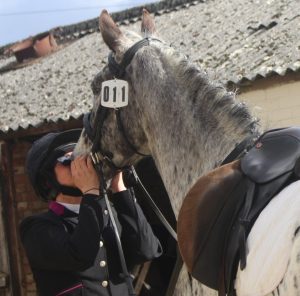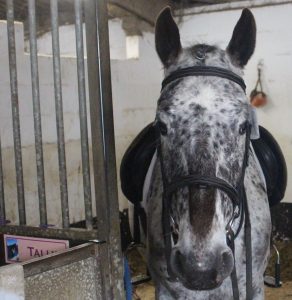 We are expecting a full sibling soon, we pray everything goes to plan as a REPLICATION of Tally would just be divine…