It's certainly been fantastic weather, enabling Princesse Pascale and Ben, her new-born to be turned out in the round pen for 20 / 30 minutes. Our round pen is safe, secure and flat.   Situated away from any other horses, ideal for their first experience out in the fresh air. 
 Ben is a vigorous colt. Our previous foals were kept in for a few days from birth but Ben seems to be at the other end of the scale. PP is an experienced broodmare and her character is very placid, no chance of her giving Ben the run around or getting herself stressed, she really enjoyed having a roll and relaxing.
They are not left unattended, enabling me to capture some photos.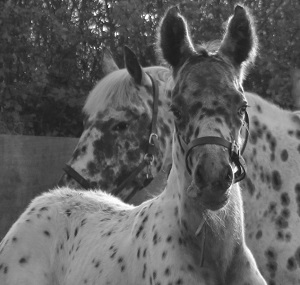 Running Redheart Royale……..