DFR Patahas Redheart (Blu) first breeding season, covering mares and being collected from on the dummy mare took its toll. After all the excitement Blu's condition dropped, we anticipated the inevitable and a month before the breeding season increased his daily feed.
After the mares were confirmed in foal, Blu's stud duties were officially over and it was time for a light introduction back within the ring, we think he's looking rather well!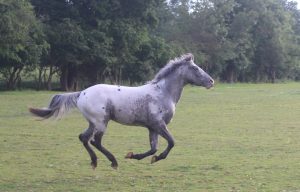 The Horse Owners & Ponies Exhibitors (HOPE) Malvern Festival at Three Counties Showground.
One late afternoon class at our doorstep!
He doesn't need credit for winning the young stock award and overall British Appaloosa Society Champion because there was no competition, but what he does require recognition for was his amazing attitude at his first show in 2018.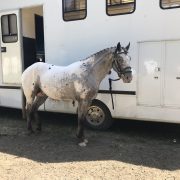 He stood impeccably well tied to the lorry in the shade on a very hot day, he was not bothered by the many lorries and horses that passed him and he stood calmly in the collecting ring with no stallion traits observed surrounded by horses and ponies being warmed up.
Very impressive…