Back in the City of Worcestershire this weekend, at the Three Counties Show Ground for the Horse Owners & Pony Exhibitors – H.O.P.E 2017 Malvern Festival.
Under the British Appaloosa Society, we entered Carick Redheart (Myka) and DFR Patahas Redheart (Blu) in the Appaloosa Youngstock In Hand class. With only these two in the class the result, Blu first and Myka second then Blu Champion and Myka Reserve Champion. Despite the lack of support in this class, both horses were turned out to the highest possible standard and gave a deserving show. It's not an accomplishment as such but you have to be in it to win it….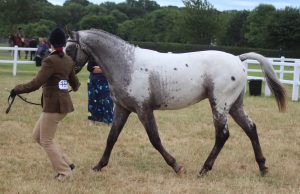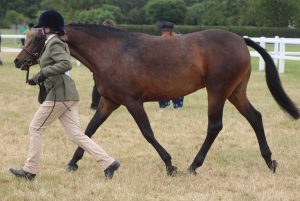 Thankfully the World Breeds In Hand Youngstock class had better support, open to over 37 different breeds we were delighted that the Appaloosa was amongst the most desired. Blu taking a first and Myka third. The Championship was open to all class winners and second places from World Breeds Youngstock, Owner Bred, Stallion, Mares and Gelding under and over 14.2 and Mountain & Moorland any height any age. Delighted to say Blu took a Reserve Champion to a gorgeous Fjord.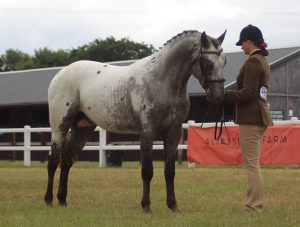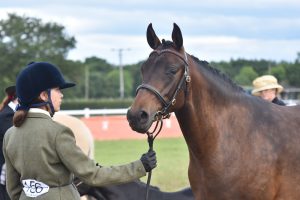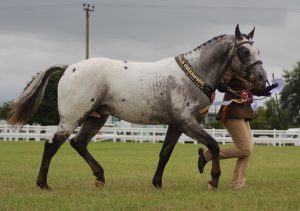 I never make excuses for poor performance, on the whole, we have great days on the showing circuit but on this occasion, it is only photographic evidence that enabled me to justify our disappointing show in the Supreme Championship. Unfortunately, I found myself disrupting Blu…..his concentration was elsewhere and his trot was very uncoordinated and disunited! That's showing…