When it comes to advertising and promoting the Appaloosa, we don't need much encouragement.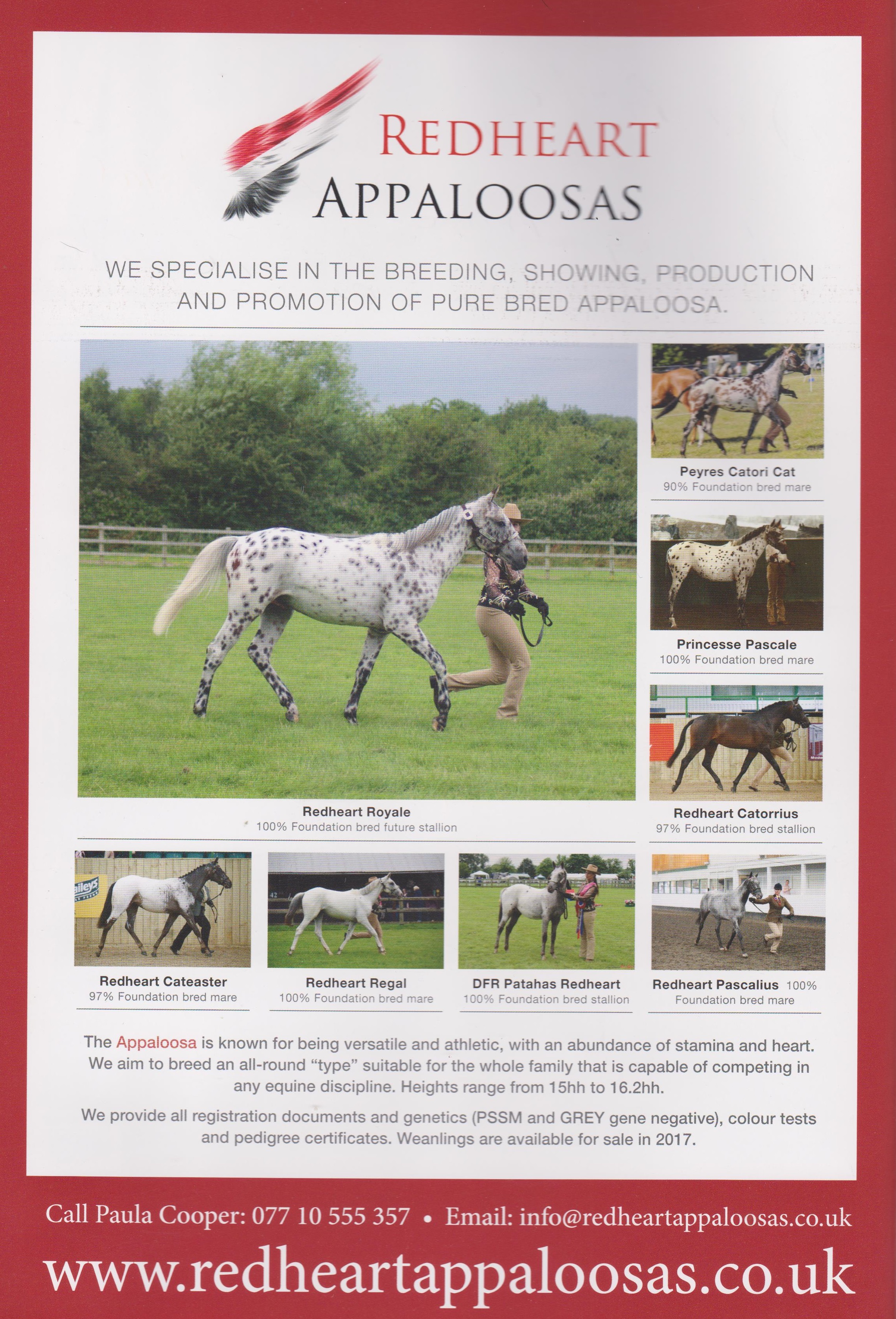 Please note; A typo error for Redheart Regal – 97% not 100% FPD. Apologies.
The Western Horse UK is the UK's leading Western riding magazine and covers all western breeds and disciplines.
Their February issue is a Breeding Special and as Redheart Appaloosas excel in the pure breed status here in the UK, we were proud to see one of our broodmares, Peyres Catori Cat on their front cover.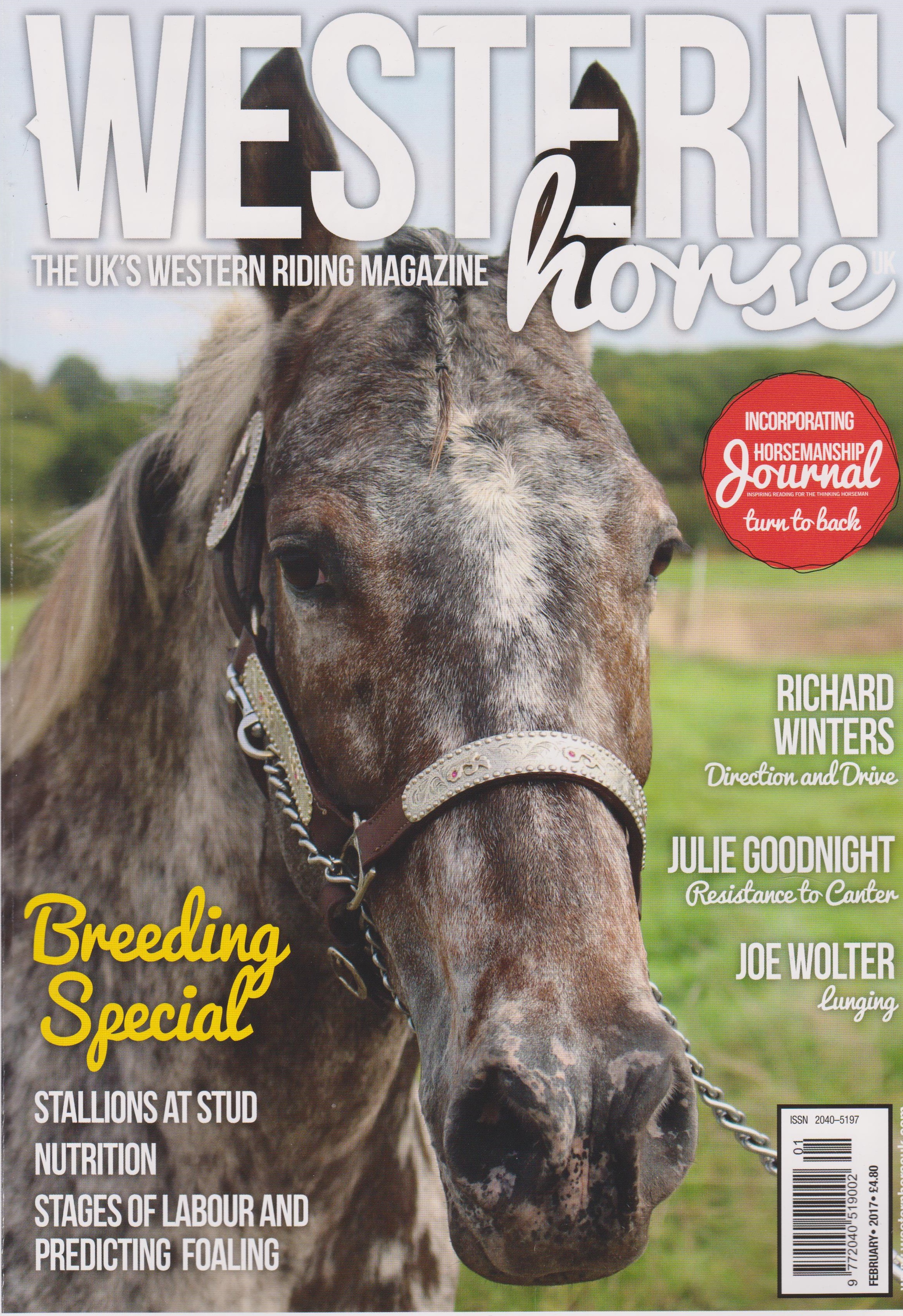 A superior read…..