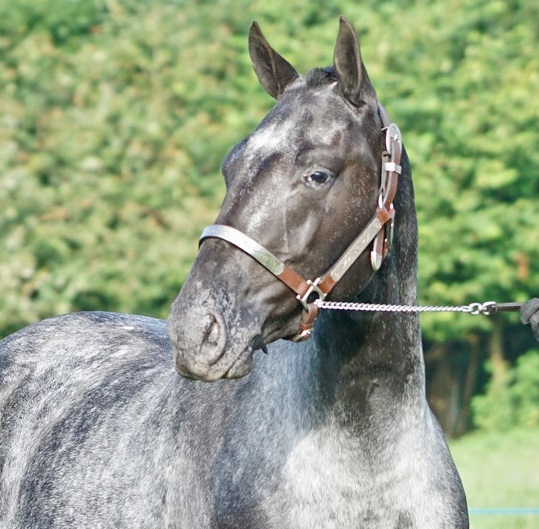 Redheart Pascalius, our first retained home-bred filly, a maiden mare and at 6 years old she's carrying the UK's first GAP 6 foal!
ApHC – 100% FPD & GAP 5, ApHC UK – A Register, BApS – Grade A
Black (EE/aa) roan mare, heterozygous for Leopard Complex gene (LP/lp) and negative for the PATTERN1 (patn1/patn1) gene.  5-panel and grey gene negative.
Here she is in her working clothes in foal to DFR Patahas Redheart 24.02.19