We all know a foal inherits 50% of its genetic make up from the sire and the dam, we constantly post about the foals and occasionally about the mares, I suppose because the foals are funny, unique and very NEW!
But, let us not forget our stallion DFR Patahas Redheart.
We have come a long way with Blu, from Switzerland at 6 months old in fact 🙂
Since his arrival Blu has been so easy to do, he's kind and gentle, he has the most affectionate personality and that's just a tiny contribute to his qualities as a stallion. His genetic make up is perfect for breeding and his one copy of cream adds the 50/50 chance of his foals being Buckskin or Smoky Black, not to mention his performance record in the ring!
His 2018 foal Ru has already won her first Championship and his 2019 crop are just quality with the same high level of intelligence with that soppy affectionate trait.
Blu was broken to ride earlier this year, although he turned 4 in January he needed something to focus on after the long winter, he was ridden away and took every day of learning as expected, not a bother or care in the world. None the less that doesn't mean we are heading off in the ring under saddle, we like to give our horses time and time is what he shall have.
Out by day and in at night Blu is very chilled and enjoying a year off, time to grow mentally and physically.
He's slightly run up at the moment in my eyes probably due to all the mares recently coming into season, we anticipate this cycle to continue unfortunately, well until our new paddocks are available, its a constant working progress here at Redheart Appaloosa Stud.
We are not breeding with him this year, we are a small stud that breed quality not quantity and we certainly don't want a herd of young stock while the supply and demand is very unbalanced!
We are not allowed in the orchard with the horses, only for photo shoots 🙂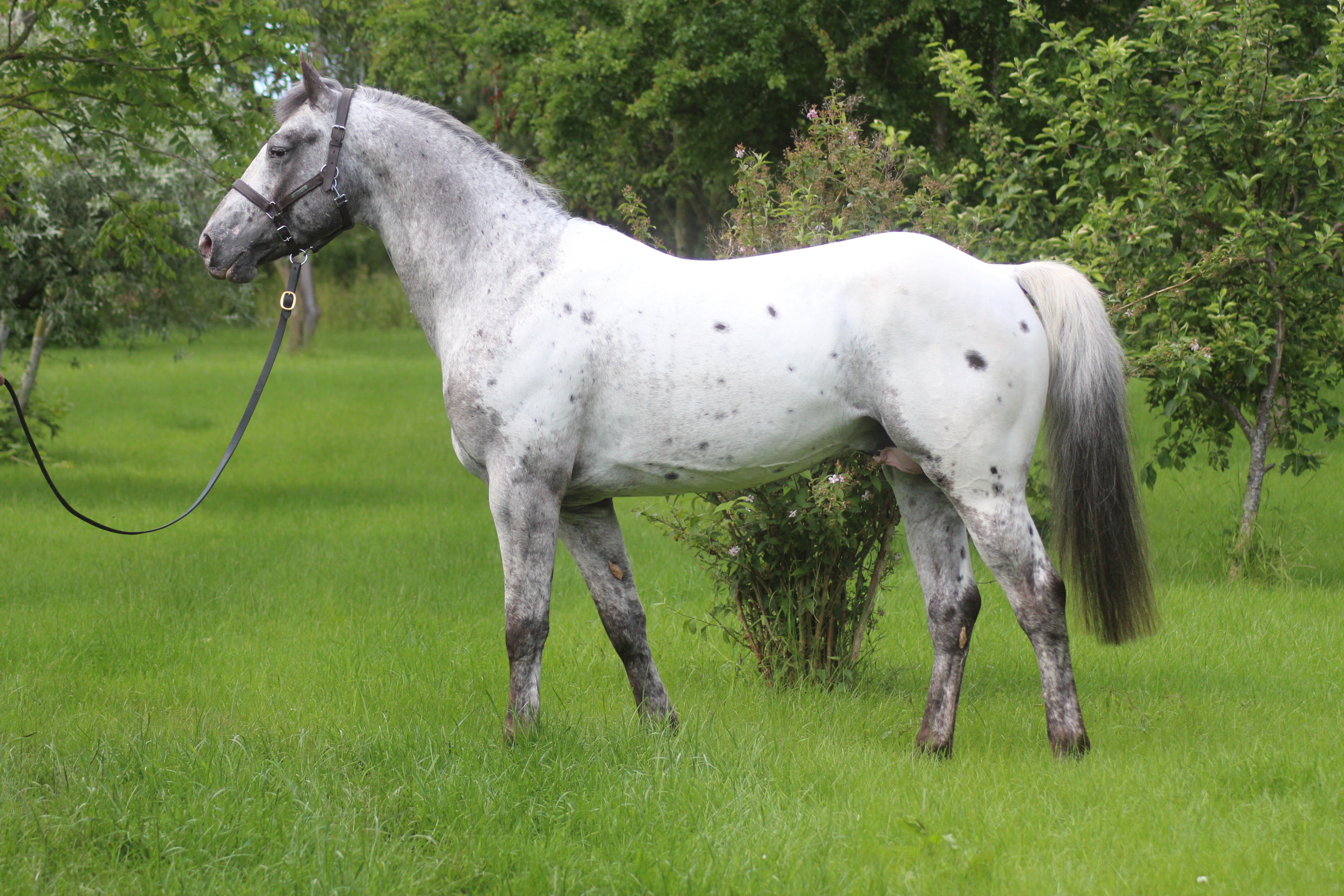 DRF PATAHAS REDHEART Sunday 23rd June 2019