I really notice the work load getting three ready for a show and Friday night was a very late finish. As the sun came up Saturday morning the day started to unfold with an awe of excitement as Katie and Crystal turned up and we headed off too the Appaloosa Horse Club UK annual National Breed Show at Moreton Morrel. A two-day show full of APPALOOSAS, run exceptionally well by the ApHC UK directors who exceed themselves organising the whole event including a social evening with line dancing and silent auction to raise funds for the Club and maintain their Grass Roots Database.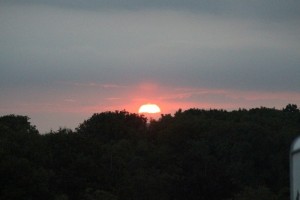 Outside, we started the day under the UK judge Theresa Simkins where the three young stock competed in the Non Characteristic and Most Colourful Other class's. Later the three horses continued to excel in their UK classes relative to their sex and age.
Indoor, Reus started the day under the USA Judge Michelle Pfender in the ApHC USA three-year old colts, FPD Halter for colts and Stallions. Easter and Evee both stepped up to the mark in ApHC USA yearling and two-year old fillies respectively. Later in the FPD Halter mares/fillies a very good friend Margaret Lawrence took Easter with ease giving her a lovely lead as I competed with Evee to comply with the ApHC USA membership requirements.
Throughout the day Reus was very calm and relaxed, he certainly is learning to stand quiet and switch off but he still likes to take advantage of a moment to "show off". There is no reason other than "look at me male syndrome". There are times when he grows to 17hh, screams and shouts then when he has everybody's attention he looks embarrassed!!!! Taking USA and UK Stallion Championships, Young Stock Champion and Reserve Supreme made the day.
The pictures below are of Reus being awarded the M&J Walsh Shield for the Young Stock Championship.
The two small children are Youth members Poppy Spivey and Daisy Williams, they were so very sweet and quiet and gave Reus a kiss. They held a teddy bear named Liberty (aka Bertie). He was on his travels representing a charity called Lighterlife, who are a leading national weight loss company helping individuals to change their lives.
 I think this picture shows clearly the sensitive nature of horses in general with regards to small children and hence why so many unfortunate children with disabilities gain so much happiness from horses. A wonderful moment captured by my mum and Simon Coates Photography.
HEVANS EV CATORRIUS'S DAY
__________________________________________________________________________________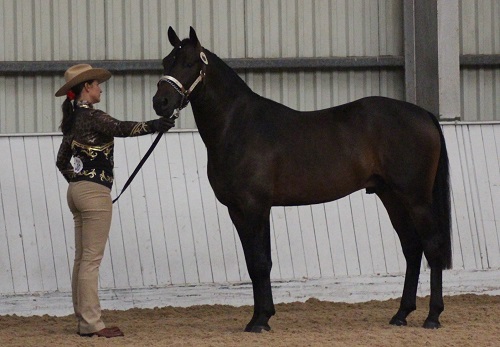 Evee in my opinion is still growing through the "gormless" two-year old stage just like her mum did but her neck is developing and she doesn't look as bad as she did. Evee is very well in herself and coat but we are experiencing some two year old "tantrums" and "sulking". One common factor I have experienced,  – BEING TWO YEARS OLD. Just like my children and when showing Peyres Catori Cat, Princesse Pascale, Reus and now Evee at two they just want to see how far they can push you before you lose the plot!!!! Pushing the boundary in the ring where I am 100% sure they know they cannot be reprimanded…… None the less by the end of the day she was tired and gave some beautiful shows, taking the UK Reserve Female Championship with Crystal.
REDHEART PASCALIUS'S DAY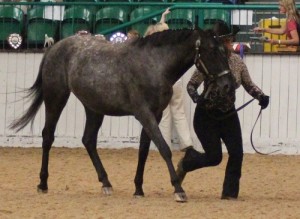 ___________________________________________________________
Evee & Easter with Margaret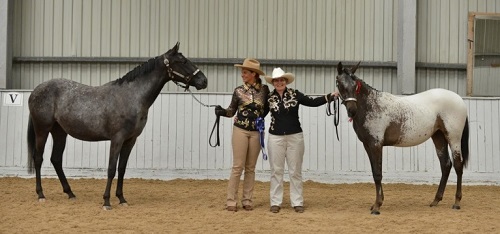 Eaters's first show with Evee at the ApHC UK Midlands show was very relaxed. They didn't even know they were both at the same event. Easter took everything in her stride and relied on Crystal as her security. It's a bit different now, poor Katie and Crystal had to stay either end of the show ground and whoever was in the ring had a task obtaining the fillies attention. Both horses have bonded too much and Easter's insecurity shows by consistently shouting for Evee. They got better as the day progressed and Margaret and Easter took the USA Reserve Female Championship.
One lesson we have learnt about the girls, they now need separating from each other, especially before our next event.
REDHEART CATEASTER'S DAY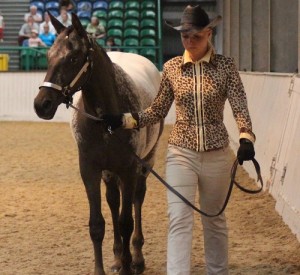 Two classes we have never been able to enter, "Get of Sire" and "Produce of Dam" but this year we qualified for both. Having all three young stock (the only three in the UK) by the Stallion Kiss My Finest Heart,  qualified us and brought home a first place.
Peyres Catori Cat the Dam Reus and Easter enabled them to compete in Produce of dam, again bringing home a first place.
For me this was the highlight of the day, competing against other superb breeding stock and to my delight on this day the Redheart young stock were clearly both Judges "type". Their comments were flattering and very sympathetic towards the fillies performance because during their shows they were frightened from some rather distracting noise from dogs in the gallery but credit where credit is due, Crystal and Katie handled the situation well and there were no loose horses as they attempted a flight reaction…
A huge recognition for us, putting the Foundation Appaloosa Horse on the map in the UK and one moment of tense pressure that brought beaming smiles from ear to ear.
Reus and Easter taking the Produce of Dam – Peyres Catori Cat
A day when the ApHC USA & UK Judges gave the Redheart Young Stock the "GET" in the UK……