As Redheart Pascalius 3-year old showing campaign gets under way, our third show of 2016 was The World Breed class held at Tabley Park on Bank Holiday Monday.
We headed North passing queues of traffic on the M5 & M6 heading South and on our return journey home we past queues of traffic heading North. We certainly planned this trip well!
Delighted with her performance although she did get a bit upset by another competitor who was a stallion….thought she would have been quite familiar with a stallion "shouting / screaming" with Hevans EV Catorrius at home?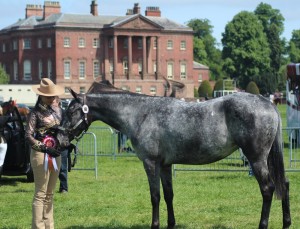 Note….do not go showing down South on a Bank Holiday Monday……