We like to arrive at any show at least an hour before our first class. Stretch the horse's legs, offer them a drink and some kind of forage (grass / hay, depending on the venue) and assess the damage of poo stains from the journey! It doesn't matter if it's the same venue as last year, it's always a good idea to familiarize yourself with the layout and get your bearings.
When we arrived they announced all rings were on time….brilliant! But then one class went over their allocated time and then the knock on affected the rest of the day. That's Showing! We had plenty of time waiting and chatting to some very nice people who were curious as to our breed of horses, why they were plaited differently, why we didn't use bridles and our dress code. Talk about promoting the Appaloosa to the general public…..
Redheart Catorrius and Redheart Pascalius were entered in the Rare / Foreign Breeds and later in the Spotted or Appaloosa Horse In Hand. Due to the time delay and the same classes open to ponies, horses in hand and ridden, the clash ended up running parallel. By radio contact, the Judges from both rings obliged by waiting in turn for each class to finish and the entrants to swap rings, enabling all competitors to participate in both classes. This was very much appreciated and was co-ordinated too perfection by Emma Rush the secretary.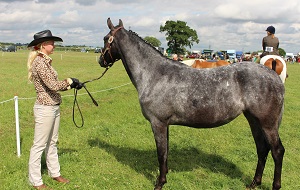 It was a very humid day and Reus was amazingly relaxed, his shows were straight and to my delight on a loose rein.
He won both classes and placed Champion from ridden spotted pony and horse's, spot coloured or spot bred ponies in hand and spotted or Appaloosa horse in hand.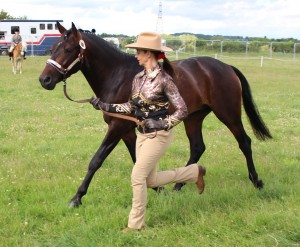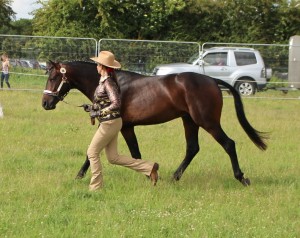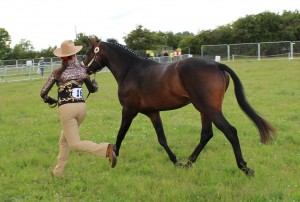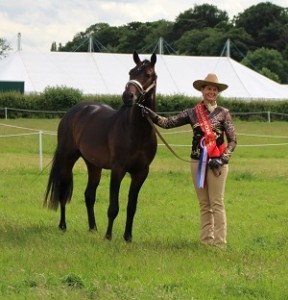 This was Evee's first show where she was directly amongst a lot of horses and people. It was a lot for her to take in and granted an immense amount of pressure. At first, out side the ring, she did loose the "plot" a few times. Katie kept her walking and reassured her with lots of talking and I think singing!!!
In the ring she gave a super show and both judges commented on how they were torn between the two Redhearts. Evee took a second in both classes and a Reserve Champion. All was well until the Monster Trucks started their display in the main arena. This was directly behind our ring, separated by a hedge. Evee was not impressed and lunged forward away from the noise, Katie held on to her and was given permission to face Evee the wrong way in the ring to enable her to see what ever she thought was going to eat her?  I am so thankful to the judge and Katie, to educate and encourage young stock requires understanding, how will they ever learn otherwise? Not that we would meet a monster truck again? But you never know!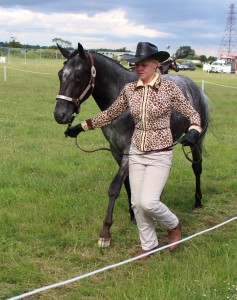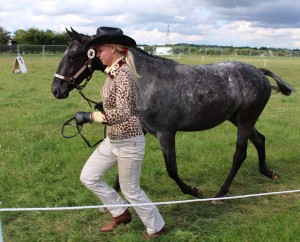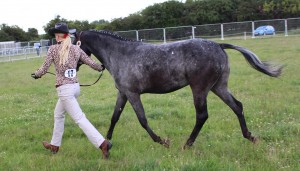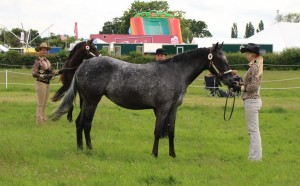 A long enjoyable Day in Derbyshire…….