In the Appaloosa world everyone is quite familiar with the term "sold" or "non-characteristic" Appaloosa. It's the blood line of Appaloosa x Appaloosa that makes an Appaloosa not the SPOTS and I use the term "spots" quite loosely referring to the Appaloosa characteristics viewed by many!
In our venture to promote the Appaloosa being a "breed OF colour" and Reus being a solid/non-characteristic Appaloosa, we booked his second Stallion Parade with Elite Equestrian Events held at Thompson House Equestrian Centre.
Reus has been back in very light work for ten days to-date, therefore we decided to make the most of our 15 minute slot in the arena. So back to basics, we thought we would complete our show with a light bit of lunging and long reining.
Here's a few photos of our day……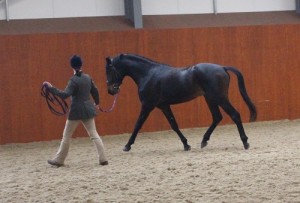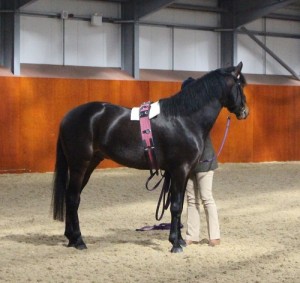 If you want to see Reus's in action and his obsession with himself in the mirror when the audience requested to see him loose in the area (something we have never done before) my daughter did a great job of capturing the display, take a look at his Face Book page.
Our promotional efforts to educate: The Appaloosa with NO spots…..