During the quiet time and dark days of the winter months Reus has enjoyed being a horse, out in the muddy fields.
We had no plans with him until late Spring or even late Summer, even then we only planned to "ride him around", we are in no hurry with this horse!
After receiving an email requesting Reus's attendance at the Northern Stallion Showcase to represent the Appaloosa we thought….not only did he look "rough" but had done nothing for months! So we declined BUT then we bathed him and WOW he looked amazing, so we contacted the organisers and as it happened one Stallion was unable to make it, as a late entry the Appaloosa breed was represented after all!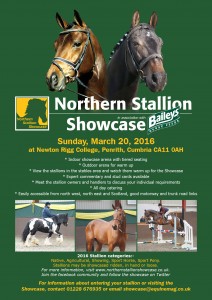 Reus behaved so well, we didn't do a lot other than a few trots in the ring but the event was very enjoyable and well organised.
It was not the type of Stallion Parade to expect bookings but we made sure the spectators knew the Appaloosa is a Breed Of Colour……