Princesse Pacale – 348 days gestation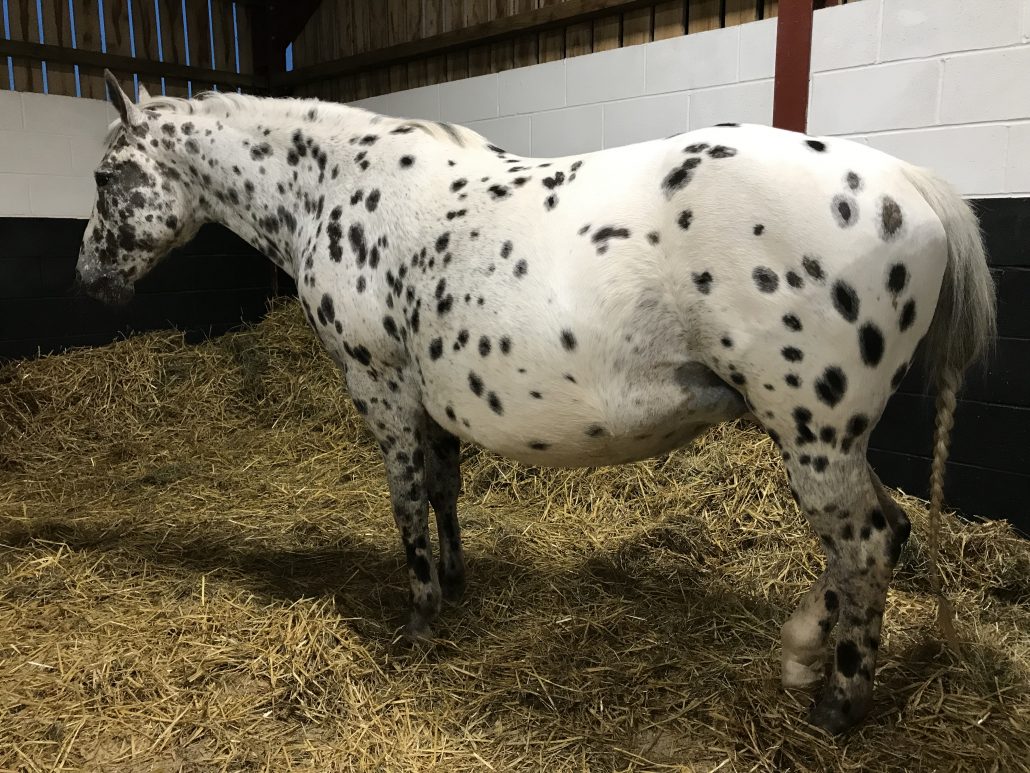 Our lovely mare known as PP, is huge, she always carries very low and she has had enough…
Her udder is ready to burst with milk, her pelvic ligaments have certainly slackened off and her vulva is elongated and swollen. She certainly is ready but the foal is obviously not!
Tomorrow is the 21st April, we have seen four foals previously born on this day and by no means were any of them due!
Peyres Catori Cat delivered Easter at 342 days and Regent at 348 days, Princesse Pascale delivered Ben at 346 days and Evee at 336 days.
Will we see our second DFR Patahas foal tomorrow?