Well since Ghost's accident her wound has healed really well, no discharge, limited swelling, no infection and today she gets her stitches out!
She hasn't coped very well with box rest and although we've kept our pony in with her for company, all she's wanted to do it be out with her friends! I don't like keeping horses in, even through the winter months ALL the horses go out but on this occasion we've had to be cruel to be kind!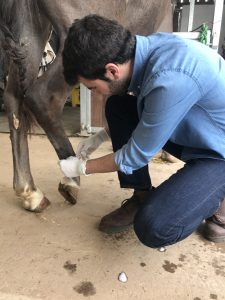 Fernando Bulnes takes Ghost's stitches out…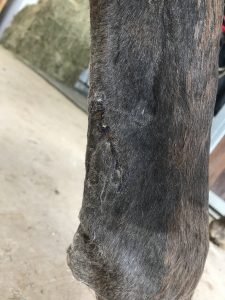 Tidy job but we expect scar tissue, we are very grateful to Fernando for looking after our filly with continuous updates and checks we are even more thankful Ghost is a filly and a very well-bred filly at that because her show ring career is sure to be over before it's began!