Easter's second show was an Open Performance Gala held at Three Counties Show Ground.
Her first class was called "World Breeds", open to horses and ponies with performance potential. Easter was foot perfect, tracked up straight, stood for the judge, stood in line and was an absolute delight to work with. She was placed an honourable third from some quality proven and seasoned competition.
Our second class was for yearlings, colt, filly or gelding, we were in our "class" and placed first, delighted to be pulled forward into the Championship in fourth place.
I can ask no more from this filly at the present moment in time.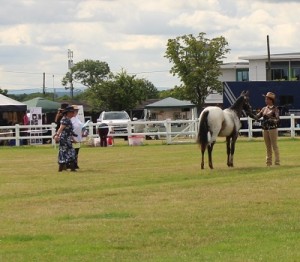 I adore this filly…..