There are many assumptions about breeding for colour especially with the increasing availability of equine genetics to the public. More and more "breeders" are certainly breeding for colour, evident by beautifully coloured marked foals with no obvious thought for conformation, pedigree, temperament, registrations or performance and the list can go on…
No horse has perfect conformation, beauty is and always will be in the eye of the beholder, one reason why we prove the Redhearts in the ring, every Judge has their "ideal" type and colour should never come before confirmation. The rules are simply based on 60% conformation and 40% colour in "Most Colourful Class's".
Early this year we contributed a few images of our Appaloosas to aid the explanation of their genotype for the first French written book of equine genetics and it's scientific approach to the colours of horses. It's Author Laure Marandet has created an excellent book which explains the process of colourisation and hair dilution in horses. We are certainly privileged to have contributed to this publication.
LES ROBES DES CHEVAUX:  Approche génétique et scientifique des couleurs des chevaux.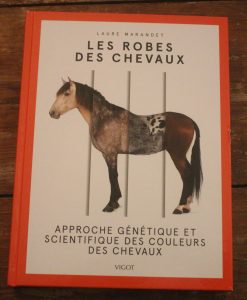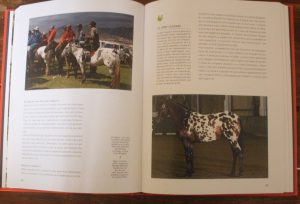 Peyres Catori Cat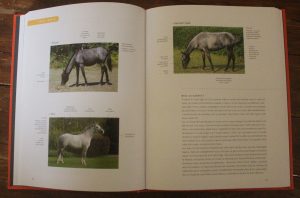 Redheart Pascalius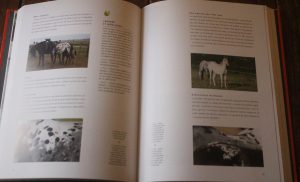 Redheart Regal