Our licensed stallion Reus has his own paddock next to our two future stallions paddock.
He's very happy and enjoys watching the young colts play, often seen having a chat over the fence.
When a flock of sheep broke into Reus's paddock, he jumped in with Blu and Ben for support!
They rounded up the flock and chased them out…. After this ordeal, the three boys settled so well.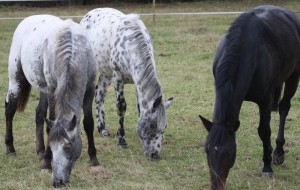 A rare sight to see our three boys together and the odds are in favour of our boys when Stallions "V" Sheep….