Redheart Appaloosa Stud Wins Horse Breeding Specialists of the Year – Prestige Awards 2020/21
Some will know I lost my mother Barbara Evans two years ago today… There are no words to describe the emptiness, I feel it most when I'm driving to and from the shows on my own, since I do everything myself at Redhearts and work full time there's no other time to really think.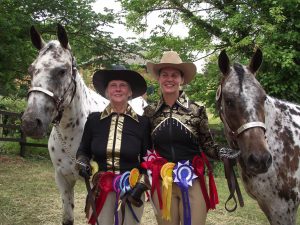 There was not a show that Barbara missed even leaving at 4am some mornings, she would be here with her bag full of goodies for the day including the most awesome egg mayo sandwiches.
Not long after she passed, we were notified via email our Stud name had been put forward for an award, don't get me wrong we receive quite a few spam messages and they get binned but after a bit of research, we accepted it was real and replied with their completed application.
Time went by, I genuinely had forgotten or accepted we were not in the running, until I received another notification to confirm a convenient time to talk, well how excited was I.

For the occasion, I treated myself (I am not one to spend money on myself so a real treat), it arrived late and as requested but now rather urgent, Tracey Jordan at Equi-Blinguk (who deal with our merchandise) completed our logo on the dress within hours…Thank you so very much Tracey, exceeding all expectations as always.
The rest is history, a date was set to arrive at the Moor Hall Hotel & Spa, something exciting to look forward to. It so happened to be the weekend of my daughter's birthday, so we decided to have family time away to celebrate.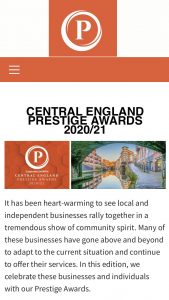 And so, it began…
What a lovely hotel, excellent service, facilities and super food 5*
The day was very well organised, and it was lovely to celebrate with so many other winners, lots of SMILES and drinks had by a few!
Thank you, Prestige Awards, and everyone involved in the process of organising such huge events and congratulations to all the other WINNERS.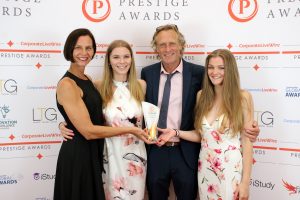 There are only a few days in your life that you will truly remember every second, this was one of those days and although I hadn't prepared a speech, Um…. here's a little speech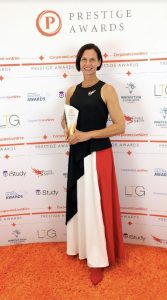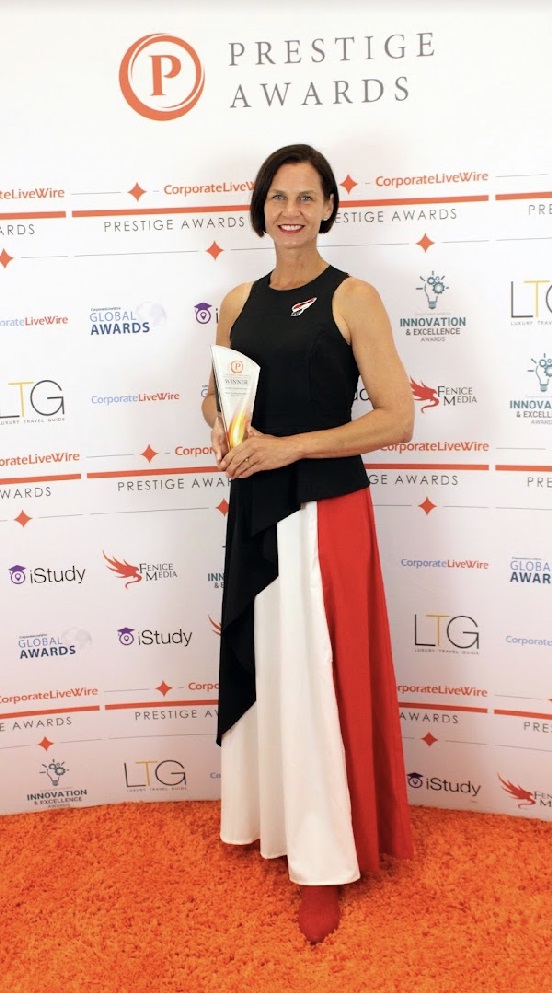 Words cannot describe such an accolade; I thank you ALL who have made this possible.
First, and most of all, I wish to thank the past & present Vets at Three Counties Equine Hospital at Vet Partners for looking after ME & MY HORSES.
I wish to thank those who entrusted me with their own bred Appaloosa's to get us started, Mireille Ducarme for Catori, Johann & Romana Derflinger for PP, Franz and Daniela Renggli for Blu, Come & Patricia Hugot for Ghost, The Wood family for Myka, Mel Banfield for Indi and Oskar Reis for Fire.
Thank you to Tracey Parker with Kiss My Finest Heart & Karen Paton with RDF Ti Kha Atta Rain for allowing me to breed forwards with your stallion's semen.
The Redheart Owners, you keep me going 100%.  The Hugot family with Regal, Jenna with Reality, Charlotte with Regent, Denise with Ru, Alicia with Rookie, Lilly with Revelation, April with Reflection, Lian with Relentless, Naomi with Raven, Karen with River, Michele with Rain, Hayley with Rico, Cain with Remy, Ronnie with Really, Emma with Raphi, Andrea with Robyn and Sophie with Rosella.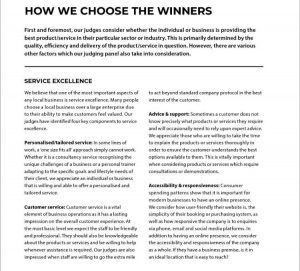 A big thank you to these people / companies who have ensued we have stay on the right tracks:
Eleni Randle at Eldnar Consultancy for ensuring my dreams for the Stud were fulfilled.
The Appaloosa Horse Club, The Appaloosa Horse Club UK, The British Appaloosa Society and The Foundation Horse Registry for all the work you do ensuring we Appaloosa enthusiasts are able to keep the Pure Appaloosa Breed alive here in the UK.
Our Farrier, Tim Whittington at Priory Forge, our Veterinary Physician, Tim Bradford at Bradford's Veterinary Physiotherapy.
Thank you to Pioneer Feed, Nuyard, The Partridge family & The Lovegrove family for the excellent service and quality you ensure for our forage, bedding & hard feed.
Thank you to Stallion AI for looking after my stallions and storing/distributing their semen and Twemlows Stud for the opportunity to allow me to obtain my AI certificate and further my education on your foaling course.
To Tracey, Jess & Mark at Equi-BlingUK for completely undertaking all responsibility for the Redheart merchandise and exceeding my expectations.
To my family, friends, work colleagues and those I have not personally mentioned I thank you for your continued support.
And, of course to everyone at The Prestige Awards, so very much appreciated.
Without you ALL, I at Redhearts would not be HORSE BREEDING SPECIALISTS OF THE YEAR…
I THANK YOU
Paula Cooper x