Arriving at Hartpury Equestrian Centre on the 'right day', was a good start.
Hevans EV Cattorrius & Hevans EV Pascalius were both warmed up, shown around and dressed over in time for our first class. The first thing I noticed was the amazing surface in the indoor arena, level and compact made running easier for the daisy cutter……
I will admit on this day both horses turned out exceptionally well, competing English style made a huge difference in their appearance.
 Hevans EV Catorrius
As the day unfolded it was clear he was the Judges 'type', his manners better although he still insisted on proclaiming  "I am a two-year old colt"!  Words of wisdom from people with their own experiences,  keep telling me "don't give up, he will grow out of it….." I find very encouraging and I appreciate any advice given.
Reus excelled himself winning the Best Conditioned, Most Colourful Other and second in the 2 & 3-year-old Colt's class's. Qualifying for the Championships he won Champion Young stock and was awarded the Audrey Callis Memorial Trophy. Winning the Champion Male he was awarded the Oslo Plate and he gained Reserve Champion in Most Colourful and Champion of Champions.
Winning the Supreme In Hand Championship made the day being awarded the Linda McCartney Trophy was very special for obvious reasons.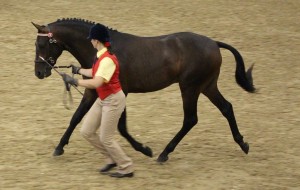 Hevans EV Pascalius
Evee was placed down the line in her first class and an honourable 3rd in Most Colourful Other.
In her defence she has never experienced so many horses in one place, it took a while for my mother to settle her.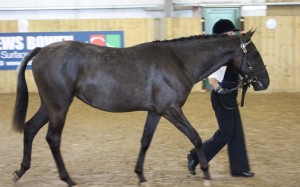 Thanks to my mother, by the time I entered the ring with Evee for the Yearling Filly Class she was settled and "with me".
Evee tracked up and completed her show without putting a foot wrong.
Standing beautifully before the Judges, she was awarded a well deserved and appreciated 1st place.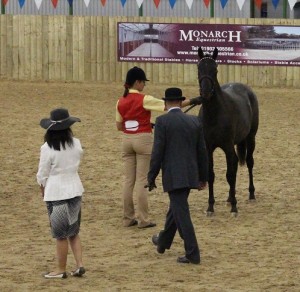 Another outstanding performance resulted in her first Champion award in the Female Championships.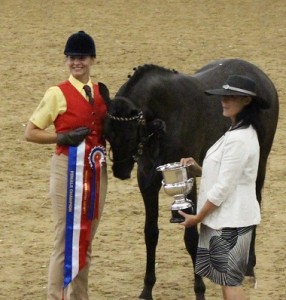 This was certainly the right day for Redheart Appaloosas.