Although a straight run on the motor way the three hour journey for Hevens EV Catorrius was for one reason, to qualify for the Royal London Show.
Reus was warmed up on the lunge and dressed over before taking the  Baps & ApHC UK Main Register in-Hand Young stock three years and under. 
Task completed!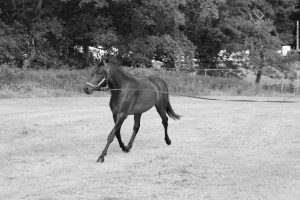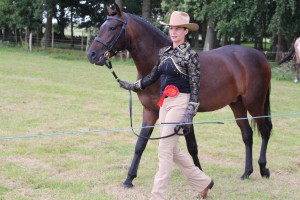 The venue at Terry's Patch formally known as Terry's Lawn was delightful.
Two good size rings on the flat, a well organised team coordinated the classes to perfection.
A very friendly show that attracted many colourful horses from ALL BREEDS!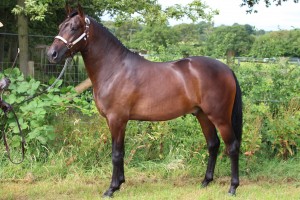 Hevans EV Catorrius qualified for Royal London Show
This was the first competition Redheart Appaloosa's sponsored, I was delighted to talk to Emma Feltham with her 4 year old mare called Mischief Maker.  A well-built, calm and correct Appaloosa X mare who took the In Hand Championship. Her breeding is Tiptoe Little Joe out of a registered New Forest Mare called Summer Time Girl. Very many congratulations…….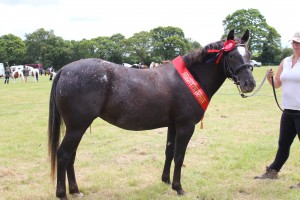 Emma Feltham & Mischief Maker
Championship winner sponsored by Redheart Appaloosa's