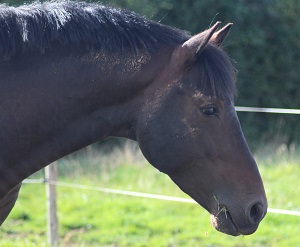 This is just a personal thing……..
At the start of the year there is so much prep work that goes into a young horse. Before you know it the show season is upon you and every weekend or every other weekend is consumed. After assessing each show, gaining your goals or not, the show season has then finished.
Just like humans a change is as good as a rest so to speak!
I believe, turning a young horse away, allow them to become horses, settle in their "working clothes" is a huge asset to their future mentally. Allowing them to digest what they have learnt (as long as it's on a good note) and switch off mentally is almost like a huge relief for them. Pushing a young horse can encounter problems and stress for a horses owner / handler alike. Although Reus is a strong-looking colt I must take a recheck, he still is only three years old and still has a lot of maturing mentally and physically to do. It is very important to allow him to grow up mentally and gain more strength physically.
It is generally thought good practice to turn a young horse away over the winter, he accepts the saddle, will walk around with me on his back and that's enough. We have built a great relationship and left some positive happy memories with no issues for 2016. I am already looking forward to the Spring when we can continue.
I will be honest, the most Reus has done now is having his feet picked out. No brushing, no washing, no walks, no plaiting, no work and no education, may be a little fuss and a chat but that's it….
Reus is now totally calm and relaxed, totally dirty and totally care free. He is turned out all day, waits at the gate at dusk to come in and looks forward to his evening meal in peace as the pressure is off.
He looks like something out of a horror movie with his rough dirty coat and spiked mane and tail, slowly growing back from the intense pampering over the year but he is happy, content and in a new routine……so am I!
I don't think horses have a sense of time, one week off or six months off is still a break for them but six months fits well with the dark winter months and my personal life.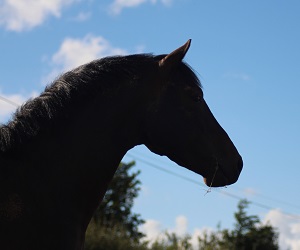 It can only be beneficial to us all at Redheart Appaloosas as we enjoy our Time OUT……