Every day is a school day here at the stud, not only for the foals but me too.. Reading a horse is a gift and I try to read the outcome of a situation before it happens!
Teaching a foal to tie up takes time, we aim for stress free lessons with a positive result.
Here are our four foals at just over 16 weeks old, all happy and content being tied up!
Have a look just how chilled these foals are, videos on our Face Book Page.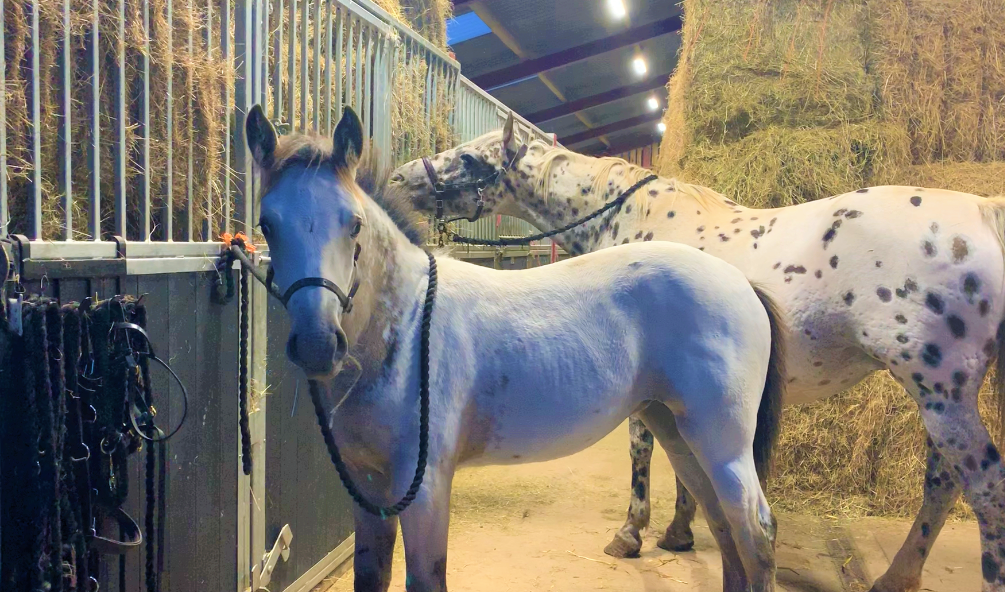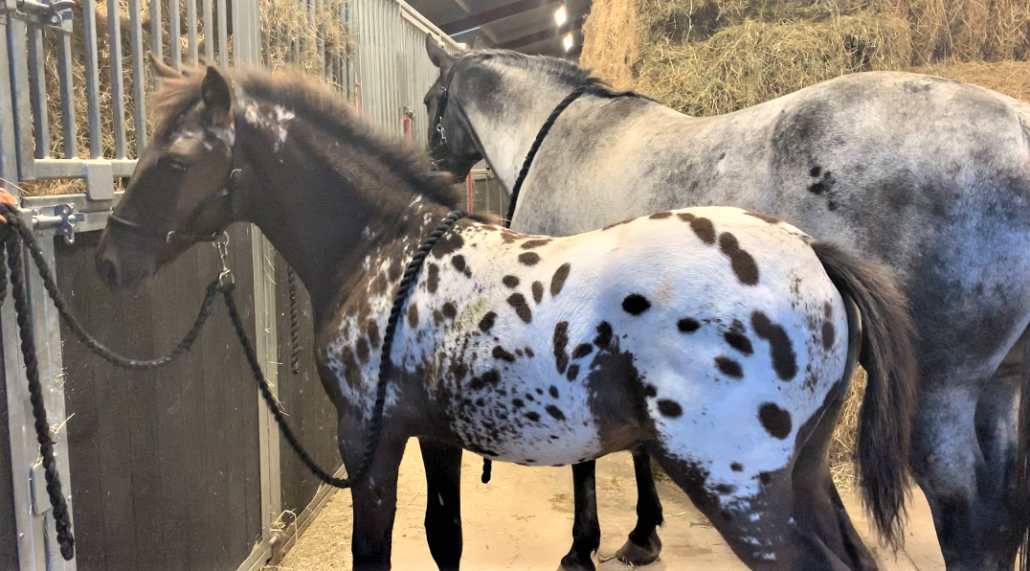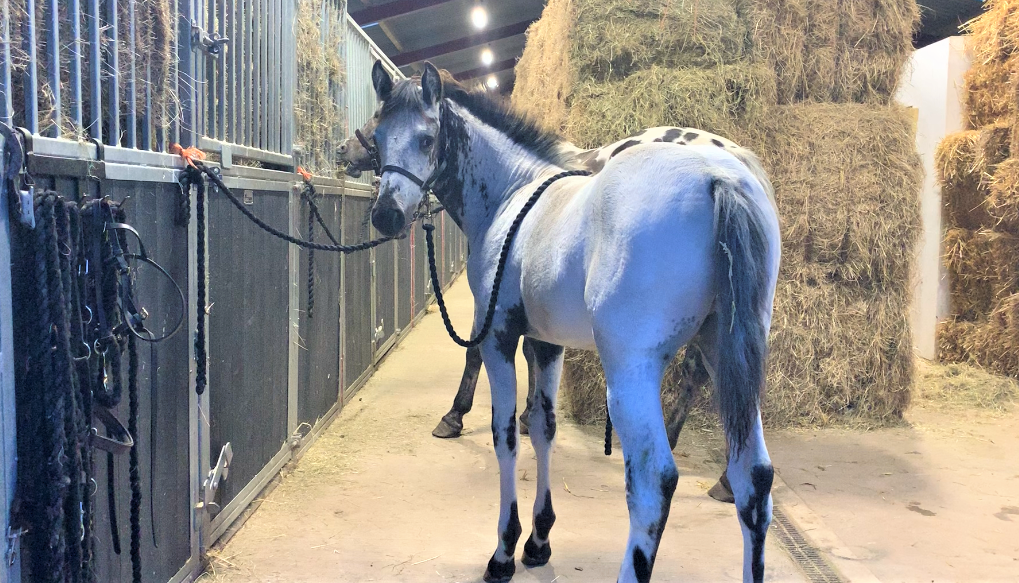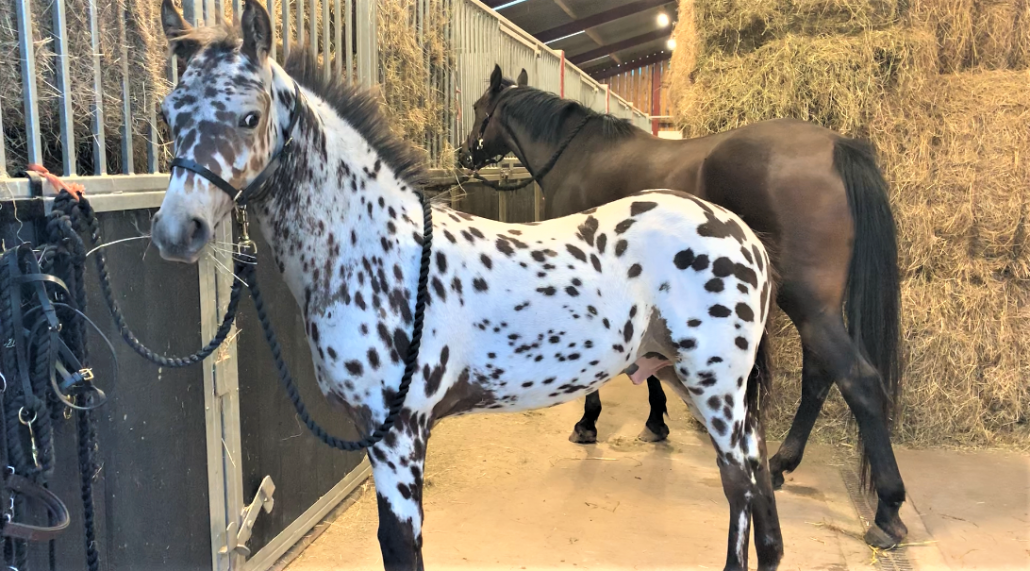 These pictures are before we turned the mares and foals back to their paddock, but what was waiting outside was two air balloons, I don't think the foals would have tied up after this event, great pictures with the sunset, they soon settled but they were all quite frightened by the noise of the burners!