When it comes to a yearling's first show I can only talk of my own experience. At home, trips in the lorry, bathing, in hand leading and being taught to standing correctly, alongside many other educational lessons will ensure a sense of normality on the day. Whilst at the show, the day can unfold either way…
The Regional Appaloosa Club UK show at Summer House, Gloucester was the perfect introductory show for Easter. Crystal gave her an encouraging start, full of praise and reward. Easter amazed us all with her obedience, positive attitude and calmness. Her shows for the Judge were impressive and were rewarded with a first place in the Most Colourful, a second in the main registered fillies and delighted to say the Reserve Championship from the Females.
Easter was then taken to the lorry to enjoy her hay net whilst Katie and Evee continued their classes and myself and Reus stayed out the way until it was our turn in the ring.
Here are a few photos of the Three Redhearts Day Out……..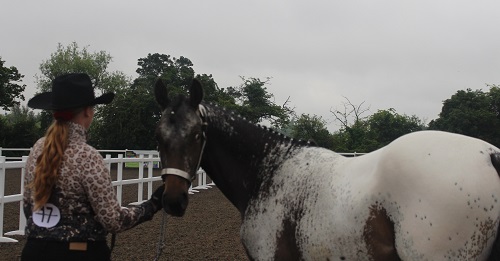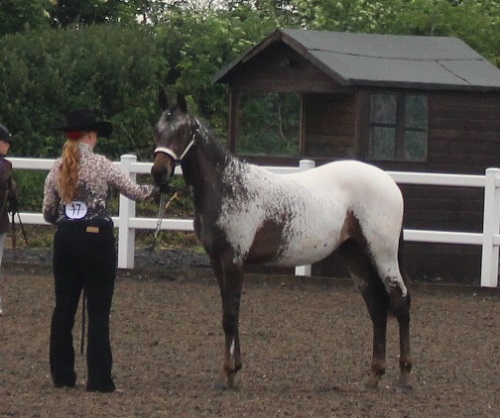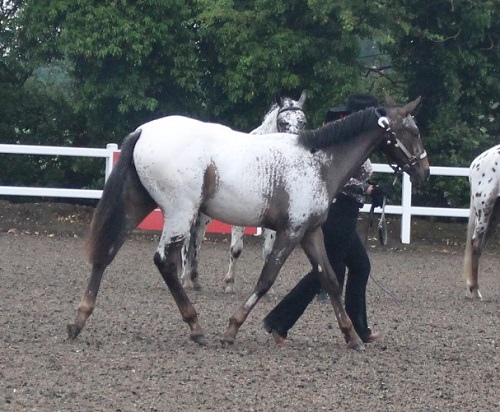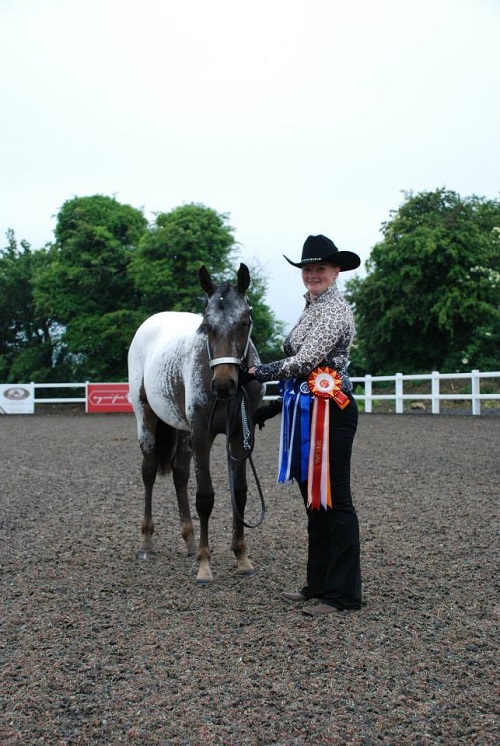 Katie and Evee took a first in the young stock UK and USA fillies.
 Also awarded USA Reserve Champion  and UK Female Champion.
 Reus had an educational day, with a fulfilled day of classes.
We took a few firsts and seconds, three Reserve Champions and the USA Championship.
A delightful day spent with delightful people.
The first show where three Redhearts stood in the ring…….